A Guide about Packing Boxes for When You Move

Moving boxes are an important and necessary part of moving house, and it's quite difficult to move without at least a few. While it might seem as easy as grabbing a few from your local store and tossing everything into them, taking the time to effectively budget, plan, and pack your boxes can make organising your move that much easier.
---
What types of moving boxes do I need?
Moving boxes might seem like a simple thing but in reality, choosing the right boxes for each room and item can make moving safer, easier, and less prone to (expensive) accidents. There are many different types of boxes, and each differs in terms of size, material, texture, and shape.
 Corrugated boxes: These come with a double-wall construction in order to protect fragile dishes, glassware, and china. These might also come with dividers inside, so as to better pack your flatware for maximum space and protection.
 Small boxes: Typically used for smaller, heavier, items like books, shoes, small appliances, and kitchenware.
 Medium boxes: Generally what we think of when we think "all-purpose moving box". This size is ideal for most common household items including toys and stuffed animals, clothing and bedding. As long as you don't load them up with heavy items, they're small enough to be able to carry, while still able to hold the majority of your things.
 Large boxes: For bulky, lightweight items like blankets, pillows, winter jackets, and towels. These boxes can easily get too heavy if overpacked with too many large, heavy items.
 Flat boxes: For artwork, mirrors, or flat-screen TVs. They'll help protect the front side of whatever is packed in them and often indicate "This Side Up".
 Plastic bins: Clear, waterproof, and plastic bins are great for a few uses when moving house. Anything you want to put into storage, like seasonal clothing, can be stored immediately, anything you want to keep from getting wet such as electronics, and anything you want to pack up to be able to find immediately in your new home, should all be put in plastic bins.
 Archive boxes: If you work from home, have a lot of files, or a big home office, bankers boxes are both stackable, and come with lift-off lids to easily store and move all your important papers.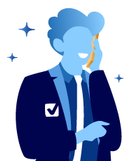 New House? – Get set up now!
Set up utilities at your new home in just one click!
Where to find free packing boxes
Everybody loves free, especially when it comes to the cost of moving to a new home. Between everything else you need to buy, pay for, and budget for, moving boxes can seem low on your list of expenses. Luckily, it is very easy to find free moving boxes with little effort. If you're moving house, and want to pick up some free packing boxes, your best bet is to check out:
 Friends and family: Look and see if anyone in your inner circle has moved or finished unpacking from a move recently. You'll be doing them a favor by getting the boxes out of their house, and plus you get free moving boxes.
 Online buy/sell/swap websites: Places like Gumtree, facebook Marketplace, or Craigslist often have people looking to get rid of old packing boxes for free or very very cheap.
 Stores: Many big shops like Big W or Target, liquor stores, or other local shops are probably tossing out more boxes than they can keep up with. It never hurts to ask around and see if any stores would be willing to give you a few extra they have no use for.
While reusing old packing boxes might seem like the best choice (they're free and it helps the environment after all), it's best to pick up some new boxes as well. Older moving boxes have a habit of deteriorating, particularly if they've been stored or left in a damp and dirty location. Always check the structural integrity of your moving boxes before putting any valuables in them, and pick up a handful of new boxes for things that need to be handled with a bit more care even if you plan to use recycled boxes.
Boxes for hire Some moving box companies give you the option to rent, or hire, your boxes instead of buying them outright. While a more cost-effective option, you'll usually only have a few months until you need to give them back.
How many moving boxes are needed?
The number of boxes you need for moving directly corresponds to how big your house is, and how much stuff you need to pack up. However, according to Hire a Box, a good rule of thumb is:
1 bedroom house: 15 medium boxes, and 10 large boxes
2 bedroom house: 25 medium boxes, 20 large boxes, 2 porta-robes
3-4 bedroom house: 40 medium boxes, 30 large boxes, 3 porta-robes
5-6 bedroom house: 60 medium boxes, 45 large boxes, 4 porta-robes
Other packing supplies
When it comes to moving, it seems like there's never an end in sight. Now that you've gotten your moving boxes you might think your job is done. But, not quite yet. There are a few more things to pick up, and make sure you have, to make sure your moving boxes are taken care of and organised on moving day.
 Pens and markers: Make sure you get thick black markers so any labels written on your packing boxes are visible to the removalists.
 Packing tape: While it might seem like an easier plan to just fold the tops and bottoms of your boxes, taping both sides shut can prevent the boxes from breaking, or spilling open. Plan for about one roll of tape per room.
 Tape dispenser: Makes it easier to measure and tear the packing tape over boxes, for a less stressful packing.
 Bubble wrap, butchers tape, newspaper: To protect all your fragile and delicate breakables such as dishes, decorations, artwork, and glassware.
 Fragile tape or labels: While writing "fragile" on your fragile boxes is a good idea, tape or labels specifically for marking fragile items are more visible to your removalists.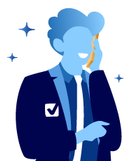 New House? – Get set up now!
Set up utilities at your new home in just one click!
Packing boxes tips and tricks
 Don't overstuff your boxes: Use smaller boxes for heavier items such as dishes, books, and canned goods while bigger boxes should be reserved for bulky, lighter, items such as bedding, pillows, winter jackets, and towels.
 Balance your boxes: Spread your heaviest items across boxes you intend to pack with lighter things, to prevent any one box from getting to be too heavy and to avoid using more boxes than necessary.
 Tape the top and bottoms of the boxes: This prevents the bottom of the box from accidentally splitting open. For extra security, place another piece of tape horizontally over the bottom of the box. And remember to tape the tops as well.
 Label everything: You cannot label your moving boxes too much. Remember to label not only the tops and bottoms of the boxes but also every side so you removalists can see where the box should go from every angle.
 Include instructions: Write "fragile", "this side up", or "do not shake/bend/fold" for boxes that need to be handled in a particular way.
 Pack your essentials: Pack all your essentials (toiletries, pajamas, extra toilet paper, etc) that you will need for your first night in a separate clear plastic bin, so you can easily find it after a long day of moving to your new home.
Find more tips and tricks for moving to a new home, or discover moving checklists to make organising your move a bit easier.
Click below to find a better deal for your home!