First Time Renting - How to Rent Your First Home

Moving out of the family home can be an exciting time, but it can also be one of the most stressful (and expensive) times. To help you with your first time renting a home, we've prepared a full list of resources to help you rent your first home. Discover everything you need to know about first time renting below.
---
How to Rent a House:
If its your first time renting, have no fear. We have prepared this article as a guide to walk you through how to rent a house for the first time.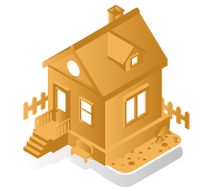 Below you will find information and tips for first time renters, but this guide is also a great resource even if it's not your first time renting.
Below we cover the following:
Tips for preparing your rental application without any rental history
Budgeting for the cost of moving and renting your first home
The steps to follow for finding, choosing, and leasing your first home
Read on to learn how to rent a house for the first time!
1. Prepare Your First-Time Rental Application
As a first-time renter, ensuring you have a flawless rental application can make the dream of renting your first house a reality.
Many property managers and landlords look for rental history when leasing their property, but you obviously don't have a rental history if it's your first time renting. So, what can you do?
The goal of any rental application is to show your prospective landlord or property manager that you're a reliable, respectful, and responsible tenant who will make their rent payment on time, not disturb the neighbours, and will leave the property in good condition. Even before you start looking for your first house to rent, gather as many of these documents as possible so you can prove to your potential future landlord that you are a star tenant:
 Consider a rental resume and bring it to your viewings: Include your personal and contact details, education, current employment and salary, and references. Even before you submit a rental application, this can help you stick out in the mind of your potential future landlord.
 Employment and income verification: This shows you have a steady job and income and can cover your rent. If you're a student, this can also include Youth Allowance or Rent Assistance payments.
 Job reference: Either from your employer or colleague, this not only proves you're employed and can make rent but can also act as a character reference to show you're reliable, and responsible - all things landlords and property managers look for when it's your first time renting.
 Neighbour reference: If possible, prove you're a quiet and respectful neighbour with a neighbour reference. This will act as a character reference for you and tell future landlords that you won't disturb others.
 Personal reference: A personal reference should not be from a relative (sorry mom), so instead choose a colleague, professor, or someone else in a high position who can attest to your character and tell your potential landlord why they should lease to you.
 A recent utility or phone bill
 Photo identification
Make small packets with all this information and bring it with you when you view apartments, so you can hand it directly to the property manager or landlord when you see a rental property you like.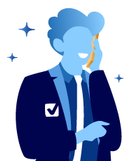 New House? – Get set up now!
Set up utilities at your new home in just one click!
2. Budget for Your First Time Renting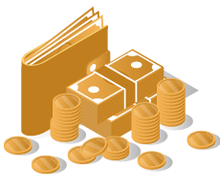 If this is your first time renting and you are moving out of the family home, you might not have ever needed to consider a rental and moving budget before.
When renting your first home, there are both upfront and ongoing costs to consider, that you'll need to be able to cover.
Upfront costs of renting a home
 Rental bond: Also known as a security deposit, rental bond is paid at the start of a tenancy agreement. This is meant to cover any damage done to the property when you move out, any missed rent, or debt owed. However, so long as there isn't any damage or money owed you should get this back at the end of your tenancy agreement. The amount of rental bond needed to cover a tenancy depends on which state you live in, and how much your weekly rent is, but usually no more than a maximum of 4 weeks' rent.
 Rent in advance: A rental amount paid in advance to cover the start of your tenancy. Like rental bond, this depends on how much and how often you pay rent, and which state you live in.
 Pet bond fees: Pet bond fees are only legal in Western Australia, but if you live in WA and want to bring along your furry friend, you will usually need to pay a one-off payment of $260. If you live in any other state or territory, pet bond is not legal but you will need your landlord's written permission for any pets you want living with you.
 The cost of moving: Outside of the upfront costs you'll need to cover with your first home, you may also need to consider the cost of moving. This can include a rental truck or removalists, packing materials, and any upfront costs with connecting your new home to energy and broadband.
 Things for your new home: Particularly if your first house isn't furnished, you will need to buy things for your actual home. Furniture, food, toilet paper, cleaning supplies are all items most people need to purchase if it's their first time renting.
Ongoing Costs of Renting a Home
 Rent: Obviously, rent is going to be the biggest expense in your budget. When considering your budget, your rent shouldn't account for more than 30% of your monthly income.
 Utilities: Electricity, gas, water, broadband, phone....depending on your agreement with your landlord you'll probably be responsible for setting up and paying for your utilities on your own. Before signing up for any home broadband or energy connection, consider shopping around and comparing deals to find the cheapest offers.
Compare home internet plans and cheapest electricity deals.
 Food: Eating out all the time is expensive, so choosing to instead prepare and cook fresh meals regularly can drastically reduce your food costs. However, you still need to maintain your fridge and pantry with groceries so make sure to budget in your weekly or monthly food expenses.
 Transportation: If you have a car it'll need gas, parking, and insurance, as well as money set aside for any unexpected vehicle breakdowns. If you're relying on public transportation you'll need to pay for whatever method of transportation you use whether it's the train, bus, or taxi.
 Laundry: You might get lucky and rent your first home with an in-house washing machine, but if you live in an apartment building with a shared washer and dryer, or somewhere you will need to use a laundromat, consider budgeting this into your ongoing costs.
 Renters insurance: Don't forget renters insurance! If you're on a budget, consider insuring only the most important (and expensive) things such as your phone and computer, furniture, and TV.
Average Rent in Australia
In Australia, rent can be eye-wateringly high.
The average cost of renting in Australia varies, depending on whether it's a unit or house, in the city or in the suburbs, and what state you're renting in.
Below is a table of the average weekly rent by state, for a unit or a house. This isn't to say you won't find cheaper accommodations elsewhere, and moving in with a partner or roommates can help by splitting rent up amongst everyone.
Average Weekly Rent in Australia by Capital City

| Location | Unit: Weekly Average Australia Rent | House: Weekly Average Australia Rent |
| --- | --- | --- |
| Sydney, NSW | $495 | $540 |
| Canberra, ACT | $480 | $580 |
| Melbourne, VIC | $400 | $440 |
| Brisbane, QLD | $395 | $415 |
| Adelaide, SA | $340 | $405 |
| Perth, WA | $340 | $395 |
| Hobart, TAS | $400 | $450 |
| Darwin, NT | $390 | $490 |
| National average | $447 | $460 |
3. Looking For a House to Rent
There are so many things to consider when looking for a house to rent.
If it's your first time renting It can be overwhelming to try and sort through all the different rentals and available properties without first knowing what you want, what you need, and what you can live without.
Before going to visit different rentals, write out a list of your "must-haves" and "nice-to-haves", and consider the following:
 Budget: As stated above, it's important to consider not only your rent but other ongoing costs you'll need to cover each month when renting a home.
 Roommates: Can you afford to rent a home by yourself, or do you want or need roommates to help cover it?
 Type of home: Are you looking for your first house, apartment, or unit...Can you deal with potentially hearing your neighbours through the walls? Do you want a back garden? What sort of rental property will work best for you?
 Transportation: Do you need parking for your car or easy access to public transportation? Consider your commute and how far you're willing to travel for work or school.
 City or suburbs: Do you want to be in the hustle and bustle of the city, or do you prefer to live in the quieter suburbs? Consider your transportation needs, and the amenities around you when looking for a house to rent. Consider things such as driving or walking to the nearest supermarket.
 The rental property: How many bedrooms and bathrooms, lighting and windows, size of the kitchen, or a home office. What will you need to live comfortably in your first home, and what can you live without?
Once you've considered your "must-haves", "nice-to-haves", and "absolutely-cannot-haves" for your first apartment, it's time to start looking for a house to rent in your chosen areas. Rental homes turn over quickly, so once you find a place you like it's best to get the rental application in as soon as possible to increase your chances of renting your dream home.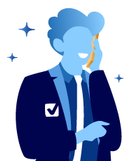 New House? – Get set up now!
Set up utilities at your new home in just one click!
4. Once You've Found Your First Home
Once you have finished looking for a house to rent, there are a few more things to take care of before you can finally move in to your first home.
Everything from the type of tenancy agreement you will sign, to making sure your new home is in good condition. Remember, don't pay anything until you've inspected the property, and signed the rental agreement.
Residential Tenancy Agreements
When choosing your first rental home, consider the type of lease agreement that works best for you. Leases generally fall into two main categories; fixed-term (either short or long term) or periodic.
 Fixed-term lease: Either short or long term, but with a set period of time agreed upon in the lease. If either the tenant or landlord terminates a fixed-term lease early, there might be a financial (or even legal) penalty.
 Periodic lease: A month-to-month lease with the tenant staying in the property on a rolling basis. Periodic leases don't have a fixed amount of time, but rather either the tenant or landlord can terminate the agreement at any time with 30 days notice.
Depending on the type of lease agreement and state you live in, residential tenancy agreements will differ. However, they will all contain the same basic information which includes:
Landlord, management, and tenant details
The length and type of tenancy
Conditions for breaking the contract early or eviction
How much rent is due and how it will be paid
The amount of bond to be paid
Landlord and tenant rights and responsibilities for things such as maintenance, cleanliness, or use of premises
Special terms such as pets, smoking, subletting, or guests
A Rental Guarantor
If it's your first time renting, you may be asked to provide a rental guarantor when looking at different rentals.
A rental guarantor is someone who will take over the financial responsibility of your lease agreement in the event that you are unable to pay your rent. It's quite common to require a rental guarantor for first time renters and is not something to be afraid of.
Your rental guarantor can be a family member or even a close friend with solid financial history.
If you are moving for work, you might ask your employer to be your financial guarantor in the event that you are asked to move again for work. However, rental guarantors are not always required when renting, and if you have nobody available to be there for you, consider looking for a house to rent that doesn't require a rental guarantor on the lease.
Property Condition Report
Before you move into your new apartment, you will need to organise a property condition report.
A property condition report is a detailed report on the condition of the dwelling, and the things included such as furniture, white goods (large home appliances), or other included furnishings. Make sure to thoroughly inspect your home, with photos, and any discrepancies between your own observation and the report should be noted as this could mean the difference between your rental bond being returned or not.
Nothing is too small to note, so make sure to check things like: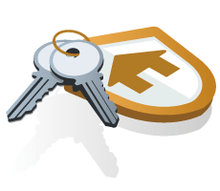 Cracks or blemishes on the walls or ceilings
Stains on furniture, carpets, or other fabrics
All outlets are in working order
The state of showerheads and faucets
Whether all included appliances function well
If there are any major problems, it is the property owner's responsibility to fix them, unless stipulated otherwise in the rental agreement.
5. Moving into Your First Home
You've signed the lease, paid your rental bond and rent in advance, and it's time to move in.
Since you're moving into your first home, you might be missing some home essentials such as:
Furniture
Dishes and cutlery
Cookware and cooking utensils
TV
Cleaning supplies
Toilet paper
For more tips for first time renters, have a look at our guide on 30 tips for moving house!
Find Selectra's comprehensive guide to everything you need for your first home, so you make sure your first house is perfectly ready for you to live in.
Click below to find a better deal for your home!