Amaysim (branded amaysim) was first founded in 2010 as a telecommunications company, before entering the Australian energy market in 2017. Since then, their customer base has grown to 100,000 across South Australia, Victoria, New South Wales, and Queensland. Find out more about amaysim Energy, and all they offer, below and see if they or another energy retailer are the best fit for you. 
Starting October 2021 amaysim will no longer be offering energy services or amaysim NBN. If you're an amaysim NBN customer, your service will be transferred to Southern Phone. If you have amaysim electricity or gas, your service will be transferred to AGL. Currently, existing amaysim NBN or energy customers don't need to make any immediate changes to their services if they don't want to.
Amaysim energy: an overview
Amaysim was first founded in 2010 as an Australian telecommunications company. In 2017, amaysim acquired Click Energy in an attempt to enter the Australian energy market. 
Following the trend of innovative energy plans, amaysim began to offer an energy subscription service, much like how customers purchase data for their phones.
Amaysim plans: Prepaid and postpaid energy
Amaysim plans are available to customers in South Australia, Victoria, New South Wales, and Queensland. All their plans are an attempt to reduce bill shock, through monthly payments rather than quarterly, and come with no confusing discounts so customers understand what they are paying for.
Amaysim prepaid plans
Amaysim's prepaid subscription electricity plan - available to customers in Victoria, New South Wales, and Queensland - takes an innovative approach to energy usage, similar to cellular data plans.
Customers purchase a certain amount of energy for the month at a flat rate with no daily supply charges. If they go over their energy usage, they can purchase additional energy "top-ups". If a customer doesn't use all their energy, that energy gets rolled over into the next month.
Amaysim prepaid energy plan allows you to switch to a higher or lower plan at any time with no extra charge and comes with no lock-in contract or exit fee. All amaysim prepaid energy plans come with an included smart meter and installation, and customers with solar panels are eligible for a feed-in-tariff.
Average amaysim prepaid energy plan*
Price / month
$80 / month
$120 / month
$180 / month
$280 / month
kWh allowance
220kWh
1-2 people
360kWh
3-4 people
590kWh
4-5 people
980kWh
4-5 people
Top-Up
55kWh for $20
90kWh for $30
147.5kWh for $45
310kWh for $70
c/kWh
36.4c/kWh
33.3c/kWh
30.5c/kWh
32.14c/kWh
Solar FiT
11c/kWh
11c/kWh
11c/kWh
11c/kWh
*Exact rates may differ depending on your postal code. Source: amaysim energy plans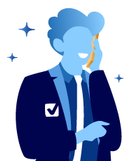 Need Help Switching Electricity or Gas Provider?
Selectra can help! See exclusive offers from OVO Energy below!
Amaysim Classic plan (+ Classic Solar)
Customers in South Australia, Victoria, New South Wales, and Queensland also have access to amaysim's classic electricity plan. This plan follows a more traditional approach to electricity but still aims to reduce bill shock through monthly billing.
Amaysim Classic rates by state

|   | New South Wales | Victoria | Queensland | South Australia |
| --- | --- | --- | --- | --- |
| Discount off the reference price | 13% discount | 10% discount | 5% discount | 9% discount |
| Daily supply charge | 87.12c / day | 111.96c /day | 113.10c / day | 93.51c / day |
| Usage rates | 24.83c / kWh | 24.92c / kWh | 22.49c / kWh | 33.60c / kWh |
| Estimated annual cost | $1,286 / year | $1,278 / year | $1,447 / year | $1,685 / year |
Source: Amaysim energy plans. Rates valid for capital city per state, and are based on the reference price for each distribution zone. Rates may change depending on location. Valid September 2020.
For customers with smart meters, this bill is simply your monthly usage. Customers with traditional meters, however, still get their meter read every three months but receive smaller bills in between which then get deducted from their three-month meter reading bill.
Customers with solar energy systems also have amaysim Classic Solar, which has the same great benefits as the traditional classic plan, but with higher feed-in-tariffs.
Classic Natural Gas with amaysim Any amaysim plan can have a classic natural gas subscription added onto it for an additional fee. Amaysim natural gas has the same benefits as amaysim's classic electricity plan. Customers can enjoy not being locked into a contract and have no exit fees and billing comes monthly to avoid bill shock.
Amaysim contact: Phone, email, and postal address
Amaysim customer service is available every day of the week, including weekends and public holidays, for online live chat and phone support.
Monday to Friday - 8 am to 6:45 pm
Saturday and Sunday - 10 am to 5:30 pm
Public Holidays - 10 am to 6 pm
Amaysim energy customers, who also have amaysim phones, can dial 567 from their amaysim phone number for free in order to get in touch with customer service. Non-mobile customers can dial 1300 808 300 for customer service.
Customers looking to email amaysim energy can do so by emailing service.energy@amaysim.com.au.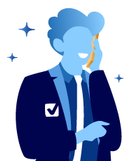 Need Energy Advice?
Read our full set of energy guides for advice on providers and plans.
How to subscribe to amaysim
New customers can subscribe to an amaysim energy plan online, whether they are switching energy providers at their current residence, or moving house. If a customer signs up online they will need to provide personal information including valid identification to submit to a credit rating.
Where you are in your your current billing cycle will affect how long until your new service begins. Once you receive your final meter read from your previous energy company, you will be switched to your new amaysim energy plan.
Looking to change? Move house with amaysim energy
Cooling Off Period The Australian government mandates that all new energy customers get a 10-business-day cooling off period after signing up for a new energy plan. During these 10 days, customers can choose to cancel their new energy plan at any point without penalty.
Existing customers can move house with amaysim by contacting amaysim customer service at least three business days before their move. If your move is more urgent (within two business days) contact amaysim customer service to see if they can arrange an urgent connection.
Customers can contact amaysim customer service to schedule their move the following ways:
Calling

1300 808 300

between 8 am and 6:45 pm weekdays
Filling out an email form
How to pay an amaysim energy bill
Customers on an amaysim subscription energy plan must pay by direct debit, which will be set up at the time of sign-up. For customers on classic energy plans through amaysim, however, bill payments can be made a number of ways.
How to pay your amaysim classic energy bill
Method
How to Pay
Online Payment
Pay online with your valid bank card
Direct Debit
Complete a direct debit form on your My amaysim account
BPAY
Contact your financial institution and use
the reference code and Biller Code found on your bill
Telephone
Call

1300 808 300

between 9 am and 5 pm weekdays
Amaysim energy reviews
Amaysim energy online reviews are generally mixed, with many customers dissatisfied with their amaysim energy plans. ProductReview customers give amaysim 1.4 out of 5 stars, citing higher than average bills, or confusing billing, as reasons for their dissatisfaction. 
Customers best suited for amaysim are probably those who have a good grasp of their energy usage and implement energy-saving techniques in their daily life.
My Amaysim Account: Log In and Top Up
Customers can manage their amaysim electricity account online or over the amaysim app with My amaysim account, where they can check their energy usage, top-up their subscription electricity, and find account help and support.
Online Google Play App Store