Contact Amaysim Energy by Phone, Email, or Online

Amasyim (branded amaysim) is an energy and telecommunications provider within Australia. Despite starting as a mobile and broadband service provider in 2010, amaysim has grown to over 100,000 customers across Australia including energy customers in South Australia, Victoria, New South Wales, and Queensland. If you're looking to contact amasyim for energy-related questions or concerns, continue to read below for more information.
Phone numbers to contact amaysim energy
Amaysim only has two phone numbers for customers to call, regardless of the enquiry. Customers who have an amaysim phone through their telecommunications arm can call 567 for free from their amaysim phone, while everyone can call 1300 808 300 from any phone to contact amaysim customer service.
Overseas?Customers can call amaysim customer service from abroad by dialling +61 2 8020 3571
Best time to contact amaysim customer service
Amaysim customer service is available both weekdays and weekends as well as public holidays. However, it should be noted that phone support is only available during the week from 9am to 6pm, and that energy-related support is not available on the weekends.
Amaysim business hours

| Day | Business hours (Sydney time) |
| --- | --- |
| Monday to Friday | 8am to 6:45pm |
| Saturday & Sunday | 10am to 5:30pm |
| Public holidays | 10am to 6pm |
Contact amaysim in case of emergency or power outage
Life-threatening emergenciesIf you're experiencing an emergency where there's risk to life or property, contact emergency services by dialling 000. Contact amaysim Energy National Response Centre line for any gas-related emergencies by dialling (03) 7003 8429
For any non-emergency related concern, including outages, the smell of gas, or fallen lines, you'll need to get in touch with your energy distributor. Your energy distributor is the one who actually supplies electricity or gas to your address and they're the ones who maintain and repair the energy network. The name and emergency phone number for your energy distributor can usually be found on your electricity or gas bill, or you can find it online.
Need Energy Advice ?
Selectra's energy experts are available to help you free of charge

(Free Selectra Service - Currently open)
Call center currently closed (free service - open Monday to Friday from 10am -7pm)

Speak to a
Selectra energy expert

about all your energy needs !
Amaysim online and by post: Email, live chat, and mailing address
Amaysim has a strong online presence, with online forms available for any question, concern, or complaint you might have. In addition, customers with energy questions, or questions about a SIM plan can utilize amaysim Live Chat.
Customers can also email amaysim for any help you might need with your service. When you email amaysim, expect to hear a response with 48 hours. Customers with financial hardship questions can email amaysim at [email protected].
Amaysim's postal address is PO Box R567 Royal Exchange NSW 1225 where customers can send:
Complaints (or compliments)
Financial hardship applications
Written forms
Pay for your amaysim energy service: Billing and payment methods
Amaysim offers monthly billing, as opposed to the traditional quarterly billing schedule most energy providers use. Amaysim also offers a number of different ways to pay your energy bills. For those with subscription energy services your payments will need to be done by credit or debit card. However, for people with post-paid energy services, here are all the payment options available.
Bill payment method
How to pay
Pay bill online
Pay online now with your invoice and account number, and valid bank card
Direct debit
Set up amaysim direct debit and earn pay-on-time discounts
BPAY
Contact your financial institution and quote the BPAY Biller Code and your unique reference number on your most recent amaysim bill
Telephone payment
Call

1300 808 300

Monday through Friday from 9am to 5pm.
Amaysim's Credit Services team handles all financial hardship requests and is available from 9am to 5pm during the week by calling 1300 808 300 (567 for free from your amaysim mobile) for questions about amaysim's financial hardship policy or to start a financial hardship application. If you need to submit a financial hardship application, you can send them by:
Mail to: Financial Hardship Applications PO Box R567 Royal Exchange NSW 1225
Fax:

1300 808 999

​​​​​​​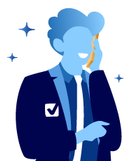 Want to Switch to a New Energy Provider?
Speak to an agent or see more plans for free !
How to contact amaysim to subscribe an electricity or gas plan
Customers can sign up to an amaysim energy service online or over the phone. Amaysim offers two types of energy services for customers interested in their plans, either a monthly subscription electricity service, or a more traditional post-paid gas or electricity plan.
Amaysim energy services
Subscription energy services by amaysim
Post-paid energy services by amaysim

Simple, monthly, subscription fee
Rollover unused energy
Top-up if you use more energy than expecting
Smart meter included

Flexible billing methods
Monthly billing to reduce billshock
Available for gas, electricity, and solar
If you need help signing up to amaysim's energy services, you can speak to a member of the customer service team via live chat or by calling 1300 808 300 (567 for free from your amaysim mobile). When signing up for an amaysim service you'll need to provide valid identification and submit to a credit check to ensure eligibility.
Moving house? Contact amaysim to keep your energy service
Amaysim customers who live within amaysim's retail zone can contact customer service at least three business days before moving to set up a connection at the new address. Urgent requests can sometimes be done within two business days, but it's best to organize your move as early as possible.
Amaysim's moving team can be contacted by calling 1300 808 300 or by filling out an online moving form. New customers who are moving home can simply choose their new address while signing up for amaysim.