While the Australian LPG market is smaller than its natural gas counterpart, there's still a fair amount of competition between LPG suppliers across the country. LPG is the natural gas alternative in Australia, providing energy to heat homes and water, cook on the stovetop, take outdoor trips, and cook on the BBQ. As a major LPG provider in the Australian energy market, Supagas has a number of different LPG services for both residential and industrial use. To find out more about Supagas LPG services, continue reading below.
NOTE: Due to the ongoing energy crisis, Supagas is currently not accepting new customers. Come back in the future for more updated information or or Contact Supagas for more info.
Residential Supagas LPG for Homes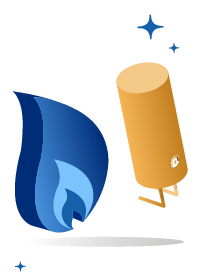 Supagas offers residential LPG bottles for a number of different uses in your home, patio, or for outdoor trips.
LPG is portable, relatively energy-efficient, and has a number of residential uses making it a great option for both urban and rural Australian homes. LPG can be used for everything from home heating and hot water, to cooking and entertaining, as well as BBQs and outdoor trips.
Find out more about residential Supagas including promotions and availability, by reading more below.
Supagas LPG Bottle Sizes
The size of the LPG bottle or cylinder you need really depends on what you're going to use LPG for, the amount of gas needed, and your delivery location.
If you're a residential customer, 45kg is often recommended as the best LPG gas bottle size for most cases. Below, you can find a summary of Supagas LPG gas bottle and cylinder sizes as well as their best uses.
3.7kg & 8.5kg BB Gas Bottles:: Portable gas bottles best for outdoor trips, BBQs, or outdoor gas generators. BBQ gas bottles can be swapped through the SupaSwap program at any SupaSwap branch.
15kg & 18kg Forklift Gas Bottles:: Horizontally mounted gas bottles for industrial forklift use
45kg Gas Bottles:: Best for residential use as this size is small with long-lasting use. 45kg gas bottles are best for heating, hot water, and cooking and it's recommended you purchase two at a time.
90kg, 190kg, & 210kg Bulk Cylinders:: Best for high-volume LPG consumption including domestic, agricultural, and industrial use such as cooking & heating, powering gas generators, and total-power to regional areas.
Need Energy Advice ?
Selectra's energy experts are available to help you free of charge

(Free Selectra Service - Currently open)
Call center currently closed (free service - open Monday to Friday from 10am -7pm)

Speak to a
Selectra energy expert

about all your energy needs !
Supagas LPG Promotions
Supagas often offers promotions or deals for their residential LPG supply.
Promotions can vary depending on your location and the time of year and are subject to change. Supagas promotions include:
Supagas BBQ Refill Loyalty Card: Get your 5th Supagas BBQ refill for free with your free Supagas BBQ Refill Loyalty Card available at any Supagas branch
Seniors Card Promotion: Get a discount on your LPG service, along with 24 months fixed prices with Supagas if you're a Seniors Card holder and order 2x45kg LPG bottles for your home
45kg LPG Offer: New Supagas LPG customers get 50% off their first order when they purchase 2x45kg LPG bottles for their home
Refer a Friend: Refer a friend to Supagas and get up to $100 off your order
Supagas LPG Rebates
Depending on your state, there are a number of government energy rebates available to residential LPG customers.
LPG rebates include:
Always check the availability of LPG rebates in your state, as well as your own eligibility. For more information about energy rebates and concessions visit Selectra's Energy Concession & Rebates guide or check out below:
More Australian Energy Rebates:
Supagas LPG Prices
The cost of LPG depends on a number of different factors including global supply and demand as well as your location. However, Supagas claims competitive pricing, particularly for certain products such as their SupaSwap LPG gas bottle deals, and most residential LPG deliveries are free.
Supagas often offers promotions and discounts for new customers or certain concession card holders so it's best to shop around and compare LPG plans.
Supagas LPG Deliveries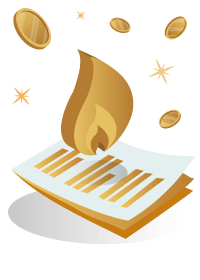 Free Supagas LPG delivery is available at all 40+ Supagas branches across Australia.
If you're a residential Supagas customer, it's recommended that you maintain two gas LPG cylinders. This ensures you have time to contact Supagas and arrange your next LPG order without running out beforehand, as the schedule of your LPG delivery varies by branch. After you've placed your order or enquiry, you should receive a confirmation email from Supagas in order to coordinate the next scheduled delivery to your area.
Supagas offers free delivery across most of Australia, and you can find the ways to contact Supagas for delivery below:
After you've organised your Supagas LPG delivery, you'll need to ensure you're prepared for the delivery date. Getting ready for your Supagas LPG delivery means:
The Supagas delivery driver has somewhere to park
There is a clear path between the delivery drop off and where your LPG bottle or cylinder is connected
All pets (particularly dogs) are restrained or put in another area to prevent their escape through open doors or gates
All gates on the delivery path are unlocked for ease of access
Don't worry about remembering all these steps for your Supagas LPG delivery, when your local Supagas branch contacts you, they'll make sure you remember everything you need for delivery day.
Need Energy Advice ?
Selectra's energy experts are available to help you free of charge

(Free Selectra Service - Currently open)
Call center currently closed (free service - open Monday to Friday from 10am -7pm)

Speak to a
Selectra energy expert

about all your energy needs !
Supgagas Contact
If you need to contact Supagas you can by phone, email, or online form.
While these are the general Supagas contact methods, your local Supagas branch will have its own contact methods as well. If you don't know your local Supagas branch you can find it at supagas.com.au or contact Supagas with one of the methods below and they'll help connect you.
Here you can find all general Supagas contact methods:
More Supagas Products & Services
While Supagas is a major residential LPG provider in Australia, they also offer a number of other products and services at the residential, industrial, and commercial levels.
Below, you can find a full list of Supagas products and services available across Australia.
Supagas Bulk & Refrigerated Liquids
Supagas Heaters: Rent heaters including radiant heaters, patio heaters, and portable commercial heaters from Supagas and get the rented heater as well as included LPG, servicing, and repairs from qualified technicians
Supagas Helium & Helium Accessories: Get both party-grade and industrial-grade helium from Supagas, as well as accessories for parties such as balloons, ties, and ribbons.
Supagas Hospitality & Food: Gases include Carbon Dioxide, Nitrogen and SupaMix and SupaMap
Supagas Industrial Gases include Oxygen, Acetylene, Argon, Shielding Gases and Nitrogen
Supagas Medical Gases & Medical Equipment: Medical gases and equipment available to medical centres and veterinary practices
Supagas Specialty: Laboratory gas mixing and testing with up to 99.999$ purity
Supagas Welding: Gases for different metals including Mild, Carbon & Low Alloy Steels, Aluminium and Stainless Steels
Is Supagas Right for Me?
If your home has LPG, Supagas offers a wide range of bottle & cylinder sizes, additional products for residential & commercial use, and free delivery to most Australians, making it an obvious choice for an LPG provider.
Like all home utility services and products, however, it's best to compare other offers to make sure you're getting the best deal and the services match your household's needs.
Other providers, that offer residential LPG gas bottles & cylinders include:
Supagas FAQ
Who Owns Supagas Australia?
While Supagas first began as Australian Forklifts in 1968, it was purchased in 2016 by Taiyo Nippon Sanso Corporation (TNSC), the 4th largest global gas supplier in the world.
Supagas is currently owned by Taiyo Nippon Sanso Corporation.
How Much Gas Does a 45kg Bottle Hold?
A 45kg LPG gas bottle holds about 108L of water capacity according to Supagas. 45kg LPG gas bottles are recommended for residential cooking, heating, and powering gas generators.
Does Supagas Install Residential Gas?
If you want LPG installed into your home, Supagas offers installation services depending on your location. It's best to ask for a quote and pricing, as LPG prices can be difficult to find. Before installing LPG or switching from natural gas, it's best to do your research to find out if LPG is a better option for your home.