Ergon Energy: Power Outages & Emergencies in Queensland

Ergon Energy is the historic energy retailer and distributor for Queensland, serving most of the state. As a result, they are the ones to contact in cases of energy supply emergencies or outages. It's always important to remember that if there is a serious danger due to the power supply being cut, you should contact emergency services immediately. But, for fallen lines, the smell of gas, or general outages, you can find out how to contact Ergon Energy, and keep yourself and your home safe, by reading more below.
---
What to do if your power is out
Life-threatening emergenciesWhile all energy distributors are in charge of maintaining the energy grid and supply, if there is any danger to self or property, contact emergency services 000
If the power goes out in your home, you should do a few things to make sure you, and your home, are safe.
Stay away from any live, exposed, or fallen wires
Unplug all appliances, especially sensitive ones, such as televisions, hair dryers, and laundry machines
Use flashlights for a light source, as candles can be dangerous if there is a gas leak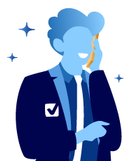 Need Energy Advice?
Our experts are avialable to help you free of charge:
One you've made sure you unplugged any appliances, and found a light source, you need to find the cause of the lack of power in your home. Check to see if the circuit breaker tripped, look outside to see if your neighbors have power, and make note of any strange noises that could indicate a problem with the network such as a loud bang, or crash. Any and all information you might have will make it easier for Ergon Energy to get you reconnected.
Ergon Energy power outage numbers

13 22 96

general emergencies or outages

13 60 70

if you're experiencing any shocks or tingles from an appliance or water tap
Circuit breaker trip?
Sometimes, instead of a power outage, your house's circuit breaker might have tripped due to a power surge to protect the wiring in your house from overheating or sparking. Check to see if you are experiencing a real power outage with the following:
Are the lights in your house not working?
Are the lights in your neighbor's house not working?
Are the lights on in the street and any other shops or buildings nearby?
If you find that your neighbors and surrounding area still have power, check the circuit breaker in your house. Otherwise, you probably have a full-blown power outage and need to contact your energy distributor to notify them.
Contact Ergon Energy if you're experiencing a power outage
As Ergon Energy is both an energy distributor and provider, customers within their distribution network should contact them in case of a disruption to their energy. Try and recall as many details as possible, to help the Ergon Energy team figure out what the problem is. If you heard or saw anything, such as a fallen tree or a loud bang, this could help them get you connected to your energy supply faster.
Ergon Energy's 24/7 emergency contact number is

13 22 96

If you're experiencing tingles or shocks from an appliance or water taps call

13 60 70

, available 24/7, and call a licensed electrical contractor immediately
You can also check Ergon Energy's outage map to see if there are any known outages or maintenance work in your area. In addition, Ergon Energy also has an online self-service page where you can report any number of problems relating to the power supply including:
No power
Faulty street lights
Trees growing in the powerlines
Graffiti or vandalism
Network damage
And any other issues relating to the energy supply in your area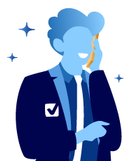 Want to Switch to a New Energy Provider?
Speak to an agent or see more plans for free !
How to be prepared in case of future outages
Almost all of us rely on a steady electrical supply to live in the modern world. Without electricity, it can be hard to even contact your energy distributor to report a problem as landlines and broadband might be down as well. Thankfully it's easy to make sure you're prepared for future outages, and if you live somewhere with a less reliable supply these can help ensure your life is more or less uninterrupted if there is a blackout.
 Keep a fully-charged portable charger on-hand to keep your mobile phone on and working
 Buy a backup battery or generator to keep things like the refrigerator running
 Keep a battery-operated flashlight in an easily accessible location. Candles are not recommended as a light source as they can cause fires, and can be dangerous if there is a gas leak
 If you or someone in your household has a medical alarm connected to the NBN, contact NBN Co. to make sure the alarm is registered and ask about battery backup
 Speak with your energy provider if anyone in your household has medical equipment that runs on electricity
 Keep non-perishable and no-cook foods easily available (along with a mechanical can opener if necessary!)
What if my power is out because I didn't pay my Ergon Energy bill?
Thankfully, under Australian Energy Law, energy retailers must go through certain steps before disconnecting your energy supply. Before disconnecting your residence, an energy retailer must:
Send you a reminder to pay your outstanding balance
Send a disconnection warning
Make an attempt to speak with you before disconnection
In addition, if you are facing a disconnection of supply, your energy provider cannot disconnect you on business days before 8am and after 3pm, the day before or the day of a public holiday, between December 20th and December 31st, or during extreme weather conditions.
If you have already been disconnected due to a non-payment, you will need to contact Ergon Energy directly to work out your options. Energy saving tips and government concessions can help make bills easier if you're experiencing financial hardship.