Ergon Energy Retail and Network Contact Information

Ergon Energy, subsidiary of Energy Queensland Limited, is the governmentally-owned historic energy retailer and local distributor for the majority of the state and the only choice for energy retailer for those living outside south-east Queensland. Continue reading to find out how to contact Ergon Energy for both retail and network services, including information about outages, emergencies, and faults.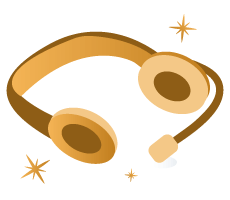 Ergon Energy Phone Number
Ergon Energy Retail is responsible for all customer-facing aspects of Ergon Energy. This includes help with opening accounts or moving house, help with switching tariffs or home energy management to save money, account and billing enquiries, and information about rebates and financial help.
Customers can get in touch with Ergon Energy Retail by calling 13 10 46 (8am - 5pm Monday to Friday) from within Australia, or overseas by calling +61 7 4408 9207. Customers who require translation services can dial 1300 607 555 and select the language they need.
Ergon Energy retail is available to contact between 7:00am to 5:00pm, but customers might find a bit of a wait when it comes to speaking with an operator if they call during peak mid-morning hours. However, for emergencies and faults, Ergon Energy is available 24/7 to call. 
When you call for customer support, there is a phone menu system to help you get in contact with the correct office. You can either say the option number or enter it into your keypad. You will be directed to the representative who will assist you with your enquiry. You may be required to provide your National Metering Identifier or your Ergon Energy accouunt number, which can both be found on your energy bill. So, be sure to have those ready so you cutomer service experience is as smooth as possible.
Ergon Energy Contact Numbers
Ergon Energy Contact Numbers
 
Contact
Phone Number
Hours
Compare Energy Plans
with Selectra
1300 560 964
Mon-Fri: 10am-7pm
Ergon Energy Network
General Enquiries
13 74 66
Mon-Fri: 7am-5pm
Residential Customer Service
Retail Billing & Accounts
13 10 46
Mon-Fri: 8am-5pm
Business Customer Service
Retail Billing & Accounts
1300 135 210
Mon-Fri: 8am-5pm
Large Business Support Team
1300 554 029
Mon-Fri: 8am-5pm
Faults Only
13 22 96
24/7
Life Threatening Emergencies
000 or  13 16 70
24/7
International Contact Number
Ergon Retail Customers
+61 7 4408 9207
Mon-Fri: 8am-5pm
International Contact Number
Ergon Network Customers
+61 7 3069 0800
Mon-Fri: 8am-5pm
Customer Assist Programme
Ergon Network Customers
1800 670 352
Mon-Fri: 8am-5pm
Network Interpreter Service
1300 607 555
24/7
Retail Interpreter Service
13 74 66
24/7
Corporate Enquiries
07 3664 4000
24/7
Integrity Line
For Suspected Corrupt Conduct
1800 822 965
24/7
Ergon Energy retail customers who have general enquiries can also submit an online retail contact form and Ergon customer service will get in touch with you as soon as possible. There is also a online network contact form for Ergon Energy network enquiries as well that customers can fill out and submit to Ergon Energy. This form can be used for issues such as power outages, claims for loss of power, streetlights or tree trimmings. Ergon Energy is there to support their customers and will aim to get back to you as sooon as possible to assist you with your energy needs.
Ergon Power Outage
Ergon Energy not only retails energy to customers in Queensland but is also one of the energy distributors for the region. Customers within the Ergon Energy Network will need to contact Ergon Energy in case of fault or other network enquiries.
Ergon Energy Network can be contacted by calling 13 74 66 (7am - 5:30pm Monday to Friday) or, for international calls, +61 7 3069 0800 (7am - 5:30pm Monday to Friday) for all network enquiries. Enquiries can include:
Information about planned and unplanned outages
Establishing new connections
Employee and customer safety
Meter-reading
Life-threatening emergency? In cases of danger to self or property (including shock or tingles) call emergency services by dialling 000 or 13 16 70, available 24 hours a day, 7 days a week.
Customers experiencing any faults in their energy distribution can call Ergon Energy Network 24/7 at 13 22 96. In addition, Ergon Energy online will keep customers updated on any planned or unplanned outages and maintenance, as well as information about repairs and maintenance.
Need Energy Advice ?
Selectra's energy experts are available to help you free of charge

(Free Selectra Service - Currently open)
Call center currently closed (free service - open Monday to Friday from 10am -7pm)

Speak to a
Selectra energy expert

about all your energy needs !
Ergon Energy Email & Postal Address
Ergon Energy doesn't offer a public email address, opting instead for online forms. However, for all written enquiries, customers can send their request by post to:
Ergon Energy
PO Box 1090
Townsville QLD 4810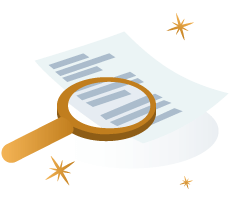 Ergon Energy Pay My Bill
Ergon Energy Retail offers multiple ways to pay an Ergon Energy bill. Ergon Energy recommends direct debit as customers can select how frequently they receive their bills (weekly, fortnightly, monthly or quarterly) to reduce bill shock.
In addition to direct debit, customers can also pay online, over the phone, in person, or by post. With these additional payment methods, customers can elect to utilize SmoothPay to reduce bill shock by electing to pay smaller, incremental amounts weekly, fortnightly, or monthly.
Additional Payment Methods Include:
BPOINT online - No login required
Online with My Account
Over the phone by dialling

1300 363 214

In-person at any Australian Post office
Setting up EFT by calling

13 10 46

Cheque or money order mailed to the address seen on your invoice, which may take 3-7 days to clear
Centrepay
If you need to request a refund from Ergon Energy, you can compete the refund request form. Only the account holder can submit the refund request and it is only for customers who do not have SmoothPay on your account. If you have an urgent refund request, please call Ergon Energy customer support at 13 10 46.
Ergon Energy Login
If you are an existing Ergon Energy Retail customer, you can register for Ergon Energy My Account online easily in just a few minutes. This form can be used by residential and small business customers.
If you are not an existing customer, you can open an Ergon Energy account. You can first compare energy rates and plans for residential and business customers, then easily sign up online!
Once you are resistered and signed up for your Ergon online account, you can easily access the Ergon Energy login and start using your account and online benefits.
With your Ergon Energy account, you can benefit from the following services:
Easily move house
Update your account details
Change energy plans
Schedule a meter removal
Sign up & manage your solar power
Ergon Energy also has a Customer Self Service Portal. With the self service portal, you can sign up for text or email alerts for power outages, submit a self-meter read, report problems, submit claims and even track service orders. This portal allows customers to be self sufficient and solve their own problems without having to rely on contacting customer service.
Need Energy Advice ?
Selectra's energy experts are available to help you free of charge

(Free Selectra Service - Currently open)
Call center currently closed (free service - open Monday to Friday from 10am -7pm)

Speak to a
Selectra energy expert

about all your energy needs !
Ergon Energy Complaints & Feedback
If you have any complaints or feedback for Ergon Energy, you can fill out the Ergon Energy feedback form. You can use this form to provide feedback about your account, billing, payments, rebates, refunds, careers, clean energy subscriptions and for all products and services. If you have feedback about power supply issues, please use the Ergon Network feedback form. This form can be used to provide feedback about outage, connections to the network, meter readings, damaged powerlines or claim for loss of power.
Once you include name, address and complaint, you can just submit the form and Ergon ccustomer support will get back to you as soon as possible, typically within two business days.
If you need to submit a claim for loss or damage, you can submit a claim to Ergon Energy. You will need to provide your name, address, contact information, incedent details and list any lost or damaged items. All you need to do is print the form, fill it out, scan it, and email it to the claims department at [email protected]. You can also send the claim form to the Ergon Energy mailing address. Your claim will be assessed within 20 working days.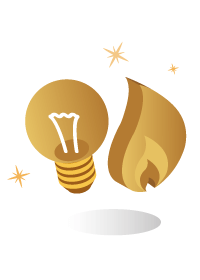 Ergon Energy Connections & Disconnections
You can arrange for your power to be disconnected at your old residence then reconnected at your new residence via My Account if you are moving. Selecting the "close account" option in My Account will allow you to disconnect the power for a residential account. Business customers can utilize the online moving form to close their business account.
If you want to stop receiving energy while you plan to demolish, remove, or relocate a building, you can submit a request online to  remove an electricity service. Ergon Energy will remove your electricity supply within 20 business days. There may be fees associated with your energy abolishment, but this depends on your energy retailer. Please contact your energy retailer for more information about the costs of disconnection.
Please contact Ergon Network customer service if you want to connect electricity to a new build. You can submit a connection application in your online account or via the self service portal. Ergon Energy will then accept the connection offer within 10 business days and you will have an additional 45 days to accept the offer. Ergon Energy will then send an electricity retailer or a electrical contractor to your residence to install a meter. Then, your power supply will be available right away!
Ergon Energy Contact FAQ
Click below to find a better deal for your home!