Energy Locals Review: Should You Switch to Energy Locals?

Energy Locals is one of the few energy providers in Australia that sells their electricity at wholesale rates, giving customers access to some of the lowest electricity prices available on the market. This might sound enticing to some, but are the potential savings worth it? If you're interested in Energy Locals and their unique and innovative business model, keep reading to learn everything you need to know in our Energy Locals review below.
---
Energy Locals Review of Plans & Availability
Energy Locals is a wholesale membership energy provider which claims to give residential electricity customers access to wholesale energy rates for a fixed monthly membership fee.
Energy Locals retails electricity plans across the National Electricity Market, including retailing electricity in both Tasmania and the ACT. While Energy Locals gas is not yet available, there is talk of expanding into the natural gas market in April 2022.
Want to see in our Energy Locals review if they're available in your state? Check out the Energy Locals review summary below:
Energy Locals claims to not profit from your energy usage, and instead gives customers access to wholesale energy rates with a fixed monthly membership fee. This means Energy Locals has an interest in helping you reduce your energy consumption.
In general, there are two Energy Locals electricity plans available, and you can find a review of both plans below:
Energy Locals Online Member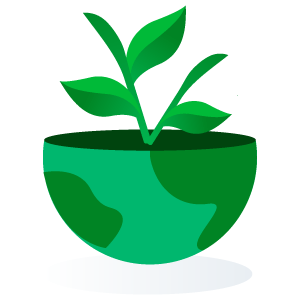 $12.99/month membership fee credited back if you stay with Energy Locals for 6 months
Direct debit Energy Locals bill payment required
Online support only thorough Energy Locals Portal and email communication
$0 exit fees and no lock-in contract
100% Carbon Offset
Energy Locals Local Member
$17.99/month membership fee credited back if you stay with Energy Locals for 6 months
Flexible bill payment methods with no credit card fees
Flexible Energy Locals contact methods
$0 exit fees and no lock-in contract
100% Carbon Offset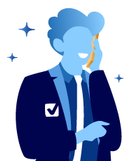 Need Energy Advice?
Read our full set of energy guides for advice on providers and plans.
Energy Locals Review of Solar & Renewables
Energy Locals is an environmentally-focused energy provider, offering 100% carbon neutral offset energy at no additional cost to you the consumer.
Are you looking to do more for the environment with Energy Locals? Below we review Energy Locals solar feed-in tariff and their GreenPower initiative.
Energy Locals Review: Solar Energy
Energy Locals does not offer a specific energy plan for households with solar PV systems, but you can still access a standard solar feed-in tariff with Energy Locals.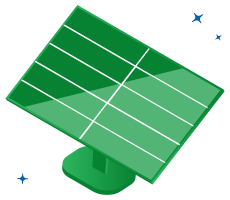 NSW: 7c/kWh
ACT: 7c/kWh
VIC: 7c/kWh
QLD: 6c/kWh
SA: 7c/kWh
TAS: 6.6c/kWh
It's important to note that due to the increase in popularity of solar PV systems and increase of solar energy generation to the grid, most energy providers are reducing their standard solar feed-in tariffs. In our Energy Locals review, we have found that the energy provider's FiT is on-par with other energy providers' standard rates.
Energy Locals Review: GreenPower
GreenPower is a governmentally-accreddited program that allows energy customers to carbon offset their energy consumption and invest in the Australian renewable energy industry for a small additional cost.
Energy Locals offers three GreenPower options in addition to already offsetting consumers' energy usage at no additional cost. With Energy Locals you can invest in GreenPower by matching 10%, 50% or 100% of your electricity consumption.
GreenPower 10%: 0.39c/kWh
GreenPower 50%: 1.95c/kWh
GreenPower 100%: 3.90c/kWh
Customers' Energy Locals Reviews
Across the web, Energy Locals reviews are generally positive which is quite rare for energy providers in Australia.
Energy Locals reviews on ProductReview are an impressive 4.0 out of 5 stars, with 121 of the 188 reviews a full 5 stars.
Energy Locals customers on Facebook give the energy provider 4.2 out of 5 stars, out of 95 total Energy Locals reviews.
On TrustPilot, Energy Locals reviews are a little worse, but still quite good for an energy provider. Of the 11 Energy Locals reviews on TrustPilot, 73% are "Excellent" and 27% are "Bad", giving Energy Locals 3.7 out of 5 stars.
Customers praise Energy Locals in their reviews for the following reasons:
Great and responsive customer service
Easy communication
Cheap energy rates
Commitment to sustainable and renewable energy
Tim, from Adelaide, SA says in their verified 5-star Energy Locals review: We were with a well known electricity retailer for over 10 years, and we were on substantial discount plan with them. When we discovered Energy Locals, I compared my last electricity account (put in all the data to Excel) and ran the numbers. There was a substantial saving with Energy Locals, even after 'losing' the discount that we were on with our previous retailer. As I say, so glad we found Energy Locals. The change was easy as, and the power service remains stable and reliable.
Of course, there are some negative Energy Locals reviews in the mix, with the most common complaint being that occasionally, the energy provider makes a mistake with their energy account which, in turn, leads to billing issues.
Simon G of South East Queensland says in his 1-star Energy Locals review: Signed up for the good rates, regretting it due to poor customer service and incompetence. Energy Locals created two accounts instead of one when we signed up and when I called to rectify their support removed online access to both accounts. I've been trying to regain access to my own account for months now, called them numerous times and sent way too many follow up emails. Didn't get anywhere and the support staff are unhelpful and unreliable, usually promising a call back which then never happens. If you value good customer support and online access to your account (e.g. to view your smart meter readings) then stay away...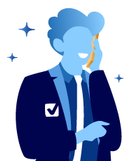 Need Help Switching Electricity or Gas Provider?
Selectra can help! See exclusive offers from OVO Energy below!
Is Energy Locals Review Verdict: Is Energy Locals Any Good?
Energy Locals claims to offer the cheapest electricity rates possible, thanks to their wholesale energy membership scheme, as well as 100% carbon neutral offset at no additional cost to their customers which makes it one of the greenest energy provider's in Australia.
While everyone's experience with their energy provider is different, it's hard to argue with an average 4 out of 5 stars, particularly as people are much more likely to leave a negative Energy Locals review not a positive one. Of course, it's important to do your own research when comparing energy companies and plans and Selectra is here to help.
Wholesale energy retailers are, theoretically, cheaper than typical fixed-rate energy plans however, you need to be cognizant of your energy habits so you can power down when rates are high. It's important to remember that wholesale energy retailers such as Energy Locals don't have anything to gain from you using more energy when rates are high, since their profits come from membership fees. Therefore they have an incentive to help you reduce your energy usage.
If you're not sure about Energy Locals, but you still want access to the wholesale energy market, there are a few other providers that offer this wholesale membership-based approach.
Click below to find a better deal for your home!