Telstra TV Box & Streaming

Streaming services are all the rage these days. Since the rise of Netflix, Amazon Prime Video, Disney+, and more, it's hard to keep all our content and streaming services in one place. Telstra TV, a one-stop platform for all your streaming services run by Telstra, might be the answer. By keeping all your services in one place, Telstra TV lets you stream thousands of tv shows, movies, and live content across different platforms and channels. Is Telstra TV right for you? Continue reading below to find out more.
---
What is Telstra TV?
Telstra TV is a streaming and entertainment service provided by Telstra, allowing customers to search and access both live and on-demand entertainment all in one place.
Customers can access paid subscription services, such as Disney+, Netflix, and Amazon Prime Video (though you will need a separate subscription for your chosen platforms), as well as content from Australian free-to-air networks such as ACT iView, Nine Now, 7Plus, and more.
Telstra TV and Roku Telstra is partnered with Roku to bring Telstra TV to Australia. Roku, a US-based streaming services platform, has been operating in the US since 2008.
What Channels Does Telstra TV Have?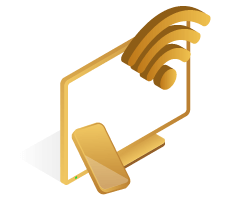 Telstra TV offers a range of paid and free-to-air content across different platforms and networks.
Customers can manage their subscriptions and choose what works best for them, whether it's kid-friendly content, major sports, documentaries, international TV, and more. It is important to remember that a lot of this content requires a separate subscription (such as for Netflix, Amazon Prime Video, Hayu, and Kayo) and is not automatically included in your Telstra TV subscription.
If you're looking for something new, Telstra TV often offers additional subscriptions when you sign up with a Telstra plan. This might include three months of BINGE, a free month of Disney+, or a Kayo subscription.
TV and Movie Apps Available on Telstra TV
Telstra TV really shines through with the number of streaming platforms available through their service. You can find both big-name platforms such as Netflix and Amazon Prime Video, as well as more niche services for British TV, kids shows, anime, documentaries and more:
Amazon Prime Video
Animelab
BINGE
BritBox
Crunchyroll
Curiosity Stream
Disney+
Docplay
Hayu
iWantTFC
iwonder
Kanopy
Ketchup TV
MUBI
MySatGo
Netflix
Stan
Telstra TV Box Office
Tubi
YuppTV
Telstra TV Sports
If you're a sports fan, Telstra TV carries some of the biggest sports streaming services for everything from American football, to rugby, and everything in between. Stream your team from any of the following channels:
AFL
Garage
Kayo
LES MILLS on Demand
NBA
Netball Live
NRL
Redbull TV
UFC
Telstra Catch-Up TV and Free-to-Air
While Telstra TV doesn't allow you to record a program from live TV if you miss it, you can stream the live program you missed on the catch-up TV app. Catch up TV and free-to-air channels include:
ABC iview
7plus
Tenplay
SBS On Demand
9Now
Music Streaming with Telstra TV
No matter your choice of music platform, Telstra TV lets you stream your favourite song, artist, or podcast directly from your TV. Music platforms supported by Telstra TV include:
iHeartRadio
Plex
Roku
Spotify
Tunein
Vevo
YouTube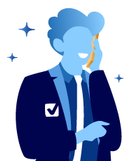 Compare plans, sign up & start saving today!
See the latest offers and switch today, hassle-free
How Much Does a Telstra TV Box Cost?
Customers with a Telstra ID and at least one eligible Telstra service can choose to either purchase a Telstra TV box upfront or add it to their current Telstra broadband plan.
If you but a telstra TV box upfront it will cost you one payment of $216.
If you decide to pay month by month, it will cost you $9 per month for 24 months ($216 total).
Regardless of how you pay, you will receive the same basic channels and services. However, if you pay for your Telstra TV service over a 24-month period you'll get an extra 20,000 Telstra Plus Points added to your Telstra account for free.
It's important to remember that for some of the supported services available through Telstra TV you will need a separate subscription.
Telstra NBN Plans with Telstra TV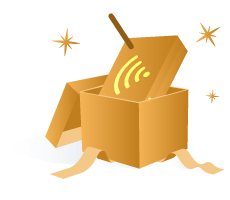 The great thing about Telstra TV is that you can bundle it with your Telstra NBN service to keep all your accounts in one place.
While customers don't need to have a Telstra broadband plan to access Telstra TV, you will need at least one eligible Telstra service (such as a Telstra mobile plan) with a Telstra ID.
Below you can find Telstra NBN and Telstra TV bundles, along with the cost per month, and typical evening speed you can expect.
Telstra TV and NBN Bundles
Telstra NBN Plan
Cost / Month
Typical Evening Speed
Entertainment + Standard Speed
$89 / month
Min cost: $512
25Mbps typical evening speed
Entertainment + Standard Plus Speed
$94 / month first 6 months
$104 / month after
Min cost: $517
50Mbps typical evening speed
*Figures are for illustrative purposes only and don't compare all products, providers, plan features, offers, or rates. Products are compared like-for-like and any distinctions between products are clearly marked. Not all offers may be available. Any offers or estimated costs compared are for example purposes only and may change based on your individual circumstances or habits. Offers and availability are subject to change. Valid February 2022.
Important Information Show Less​​​​​​​
How to Set Up a Telstra TV Box
The Telstra TV box is relatively easy to set up and doesn't require special tools you don't already have in your house.
To set up your Telstra TV Box you need:
An active broadband connection of at least 3.5Mbps download speed
A TV with an HDMI connection
A TV antenna
When you unbox your Telstra TV you'll find a Telstra TV box, enhanced remote (with batteries included), an HDMI cable, and power adapter.
Once you've opened your Telstra TV box, all you need to do is:
Connect the Telstra TV box to your TV with the HDMI cable
Remove the antenna from your TV and plug it into the Telstra TV box
Connect your Telstra TV box to power and turn it on
Follow the instructions on-screen to activate your Telstra TV, but make sure to select the correct HDMI input that your box is connected to. If you have any troubleshooting problems, you can contact Telstra directly for support. 
Is Telstra TV Worth It?
If you're looking to keep all your home broadband and entertainment services in one place, then Telstra TV is an obvious choice.
There are many reasons to choose Telstra TV, including:
Seamlessly search for any title across free-to-air and streaming platforms, all in one place
You can use your mobile phone as a remote control, or control Telstra TV with Google Assistant
It's backed by existing U.S. platform, Roku
It can be bundled with your Telstra NBN plan
It easily integrates with your TV
However, for some, it might be hard to justify the cost of a Telstra TV bundle, and there are plenty of other low-cost broadband plans you can subscribe to. With so many other streaming services and platforms available, there are many different ways to stream your favourite shows in a way that suits your budget.
Telstra TV FAQ
What is the Telstra TV App?
The Telstra TV app allows you to connect to Telstra TV through your phone.
You can download the Telstra TV app for free, and use it to:
Search for your favorite shows across different services
Stream directly from your phone
Save shows for later
Use the app as a second remote for your Telstra TV Box
Use your headphones for private TV streaming
Does Telstra TV Need Telstra Internet?
While Telstra TV was once only available with a Telstra broadband service, that is no longer the case. No matter your broadband provider, you can now purchase a Telstra TV box set as long as you have a Telstra ID.
Does Telstra TV Need to be Connected to the Internet?
While you no longer need a Telstra broadband service to access Telstra TV, the Telstra TV box does require a broadband connection to access all its features. It's recommended that you use a fixed broadband connection such as NBN, ADSL, and HFC, rather than 4G mobile or home wireless broadband.