iPrimus offers simplicity in its products for residential customers. With its recent rebranding, iPrimus has stripped away everything to give customers simple plans to fit their needs. Should iPrimus be your next telecom provider? Find out more by reading below to discover your new broadband or mobile company with Selectra.
Overview of iPrimus & network coverage
iPrimus is a wholly-owned subsidiary of Vocus Communications. First founded in 1997 through the acquisition of telecom service provider Axicorp, iPrimus was the first telecommunications provider to receive a license after the deregulation of the Australian telecommunications sector.
Since the beginning, iPrimus has remained one of Australia's largest broadband providers. In 2019, iPrimus saw a rebranding of the company, stripping away their multiple services to give residential customers flexibility in their plans through simplicity.
iPrimus is a Mobile Virtual Network Operator (MVNO) which operates under the Optus Network. Due to this, iPrimus customers have the same coverage as Optus customers. The majority of this coverage is focused along the major cities including Adelaide, Sydney, Melbourne, and past Brisbane, as well as coverage over Tasmania and in and around Perth, covering in total approximately 98.5% of the Australian population.
This coverage should be expanding within the next six months, with customers getting the biggest expansion of coverage outside of Perth, as well as additional coverage in South Australia, New South Wales, and Queensland.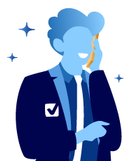 Compare plans, sign up & start saving today!
See the latest offers and switch today, hassle-free
iPrimus NBN plans
iPrimus has a build-your-own NBN plan, so customers can customize their own broadband services to suit their lifestyles.
However, iPrimus decided to stop selling NBN 12 & NBN 25 plans recently, in favour of offering faster connections for its customers.
Now, you can choose from the following iPrimus NBN plans::
Contract length: Month to month or 12 months. If you choose a 12-month contract, the $99 setup fee including the modem is waived
Data: Choose either 250GB per month or, for an extra $5 per month, get unlimited data
Popular iPrimus NBN plans
Standard Plus NBN50
(Typical evening speed 41Mbps)
Premium NBN100
(Typical evening speed 82Mbps)
Home Superfast NBN250
$75 / month
Unlimited data
$90 / month
Unlimited data
$135 / month
Unlimited data
iPrimus mobile offers
iPrimus offers three simple, bring-your-own mobile phone plans on month-to-month contracts. If you choose to sign up for both iPrimus NBN and an iPrimus mobile plan, you can get a $5 discount off every mobile line on your account.
iPrimus mobile plans
40GB of data
$40 per month
70GB of data
$50 per month
100GB of data
$60 per month
Unlimited local & national calls
Unlimited national & international text
300 international minutes
Unlimited local & national calls
Unlimited national & international text
500 international minutes
Unlimited local & national calls
Unlimited national & international text
1000 international minutes
iPrimus TV with Fetch Entertainment
iPrimus offers its Fetch entertainment package to its customers through the unlimited data + TV internet plan. Through Fetch, iPrimus offers four-channel plans: kids, knowledge, vibe, and variety at $6 each per month or all channels for $20 / month. iPrimus also offers customers the ability to upgrade their Fetch Mini set-top box, to a Fetch Mighty set-top box.
iPrimus contact & My Account
iPrimus is available by phone, email, or online live chat for sales enquiries, technical support, or account & billing help. iPrimus business hours are 9am - 9pm weekdays, and 9am - 6pm Saturday and Sunday.
In addition to contacting iPrimus by phone or email, you can also manage your iPrimus account through the iPrimus app or online. With your online account, you can:
Pay your iPrimus bill
Set up and change your direct debit account
View past and current bills
Track and manage your data usage
Change plans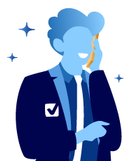 Need to help finding a better broadband plan?
Yomojo has fast home broadband with no installation! Online in Minutes!
How to sign up with iPrimus and get your iPrimus account
iPrimus is only available for residential use. To sign up with iPrimus, go online or call their customer service number 13 17 89. A credit check and valid identification are required for all iPrimus plans, and as per the Australian government, all mobile phone plans require an identification check.
For this identification check you may need to provide:
your full name,
your date of birth,
your address,
and any other mobile phone numbers you have.
Depending on this, you may need to provide extra documentation.
Once you have been approved for your iPrimus service, you should receive all the information needed for your iPrimus account which is available online, on Google Play, or through the App Store.
iPrimus reviews
Reviews for iPrimus, like all broadband providers, seem to be mixed. What stands out most is the reviews on their customer service seem to be relatively negative, with issues not being resolved for extended periods of time. However, customers enjoy that the internet speeds through iPrimus are reliable.
Click below to find a better deal for your home!