ActewAGL Contact: Phone Numbers, Email, and Login

The main ActewAGL contact number for all enquiries is 13 14 93. ActewAGL is one of the biggest energy providers in the Australian Capital Territory, with its service covering both the ACT and parts of New South Wales. But what if you need to contact the provider? Whether you want to sign up for an ActewAGL plan, need technical assistance or need to pay a bill, let's break down how to proceed to get in touch with ActewAGL.
ActewAGL Phone Number
Customers who wish to call ActewAGL for most enquiries can do so by dialling 13 14 93. This phone number is available for:
Customer service and care
Sales enquiries, information, questions, or concerns
Moving house with ActewAGL
Below is a summary list of all the different ActewAGL Energy contact numbers and when you can reach out to them:
ActewAGL Energy Contact Numbers
Department & Query
ActewAGL Energy Phone Number
Hours
Compare Energy Plans Today
with Selectra
1300 560 964
Mon - Fri: 10am-7pm
General Support
13 14 93
24 / 7
Order or Pay for LPG
1800 626 988
8:30 am - 7:00 pm (weekdays)
Bill Payment
1300 309 099 or 13 18 16
24 / 7
Overseas
+61 2 6248 3400
24/7
Solar Smart Energy Hub
1300 938 691
24/7
Elgas Media
02 6248 3519
24/7
Elgas Emergency Response
1800 819 783
24 / 7
General Emergencies
000
24/7
Customers can get in touch with ActewAGL from Monday to Friday, 8am to 6pm. There may be a wait when it comes to speaking to a live operator, especially if customers call during peak busy hours. Customers should note that most changes to their account can be done online via My.ActewAGL.
According to the AER, ActewAGL customers can expect to wait an average of 2 minutes and 55 seconds when calling ActewAGL customer service, with 53% of their calls taken in 30 seconds or less.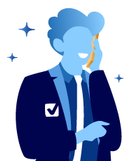 Want to Switch to a New Energy Provider?
Speak to an agent or see more plans for free !
ActewAGL Locations
ActewAGL Energy has 4 offices from which they operate, but their head office is in Canberra, ACT.
Below are the three ActewAGL Energy addresses in Australia:
ActewAGL Postal Address
GPO Box 366 Canberra ACT 2601
ActewAGL SolarHub Smart Energy Hub
Unit 2/157 Flemington Road Mitchell 2911
Open Monday – Thursday, 9am – 5pm & Fridays, 9am – 4pm
ActewAGL Energy Bar
40 Bunda St, Canberra City 2601
Open 9am–5pm Monday–Friday (except public holidays)
ActewAGL Login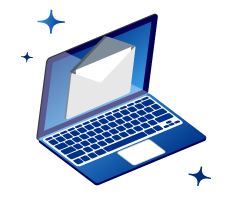 My.ActewAGL allows customers to manage their electricity and gas account from anywhere around the world, at any time. Through the My.ActewAGL portal, customers are able to:
Pay their account directly or set up direct debit billing
Request payment extensions
Update personal details and information
Arrange to move home with ActewAGL
View and manage energy usage
View energy plans
Transfer credit between accounts
Customers who are not registered with My.ActewAGL can sign up online using any existing ActewAGL gas or electricity number. Customers only need their energy account number (found on their bill), last name, and date of birth to register.
ActewAGL Power Outage & Emergency Contact
In case of life threatening emergency, dial 000 emergency services
For non-life-threatening incidents including power outages, disconnections, or the smell of gas, call your gas or electricity distributor, which can be found on your energy bill. All customers in the ACT will have their electricity distributed to them through Evoenergy, while customers in New South Wales will be supplied electricity through either Essential Energy or Endeavour Energy.
 Customers in the ACT can contact Evoenergy for outages or emergencies by calling 13 10 93
 Customers in New South Wales within the Essential Energy distribution network can call 13 20 80 to report emergencies or outages
 Customers within the Endeavour Energy distribution network can contact 13 10 03 to report any emergencies or outages
 For gas emergencies, including the smell of gas, damage to any gas distribution infrastructure, or interruptions, all ActewAGL customers can call 13 19 09.
ActewAGL Email and Postal Address
ActewAGL is available to contact through email and post. Customers can email ActewAGL customer service at [email protected] for all general questions, customer care, and assistance. If you would like to register for ActewAGL's Do Not Call list, send an email to [email protected].
ActewAGL Energy Shop
The ActewAGL Energy Shop is available to customers interested in purchasing heating and cooling, hot water, and energy appliances in Canberra. The ActewAGL Energy Shop is located at 100 Gladstone Street, Fyshwick with opening hours weekdays from 8:30 am to 5:00 pm, and Saturdays 9 am to midday.
The ActewAGL Energy Shop provides services including:
Hot water maintenance and repair
Installation of electrical appliances
Safety inspections
They also provide 24-hour emergency hot water repair. To contact the ActewAGL Energy Shop, customers can call 02 6280 0994.
ActewAGL Billing Contact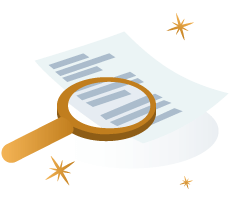 ActewAGL customers have multiple ways to pay their energy bills, including three direct debit options which can be set up online via My.ActewAGL account.
 EvenPay Direct Debit: Customers are charged the same amount every fortnight or month, which is deducted directly from your nominated direct debit account. Your EvenPay amount will be recalculated every six months and customers will be notified of any changes in the amount being debited in writing.
 FullPay Direct Debit: Customers will be charged the full amount owed, which is deducted from their nominated direct debit account, the day their payment is due. Solar PV system users are eligible for FullPay Solar, which refunds you any net credits directly back into your nominated account.
In addition, customers can pay directly via My.ActewAGL or one of the other payment methods listed below:
ActewAGL Bill Payment Methods
Method of Bill Payment
How to Pay
By phone with credit card, available 24/7
Call:

1300 309 099

Postal Mail with cheque made payable to ActewAGL Retail and payment slip
Locked Bag 465
PO Canberra ACT 2601
Online Form
ActewAGL online bill payment
Via Australian Post
ActewAGL's Post Billpay Code is 3261
In person at any Aus Post Office
Online at postbillpay.com.au
Call:

13 18 16
Need Energy Advice ?
Selectra's energy experts are available to help you free of charge

(Free Selectra Service - Currently open)
Call center currently closed (free service - open Monday to Friday from 10am -7pm)

Speak to a
Selectra energy expert

about all your energy needs !
Actewagl Feedback & Reviews
ActewAGL runs a program called Shooting Stars to acknowledge exceptional employees who have demonstrated outstanding customer service. Customers are encouraged to nominate individuals or teams that have exceeded expectations. Nominations can be sent to [email protected] and should include the nominee's name and the reasons for the nomination.
Customer feedback is highly valued at ActewAGL, and the company welcomes suggestions for improvement. If you have feedback related to their electricity or natural gas accounts, contracts, offers, meter installations, or alterations, you can provide input by logging into your My.Actewagl onine account. After logging in, you can navigate to the 'Contact Us' section, located under the 'More' tab.
Regarding comments on ACT electricity or natural gas networks, such as wires, poles, gas pipes, supply outages, entry to land, site restoration, or related issues, customers can contact Evoenergy. For all matters related to ACT water and sewerage accounts, customers should get in touch with Icon Water.
Customers can also fill out an ActewAGL website survey for any feedback or complaints.
If customers remain dissatisfied even after the company's complaint process, they have the right to escalate their concerns to the Ombudsman in the relevant jurisdiction.
Customers in the ACT can contact the ACT Civil and Administrative Tribunal (ACAT) for assistance.
Address: ACT Civil and Administrative Tribunal (ACAT) GPO Box 370, Canberra ACT 2601, Civic Square ACT 2608
Phone: 02 6207 1740
Fax: 02 6205 4855
Email: 

[email protected]
For customers in NSW, please contact the Energy and Water Ombudsman of NSW (EWON).
Address: Energy and Water Ombudsman of NSW - Reply Paid 86550, Sydney South NSW 1234
Free Call: 1800 246 545
Form: Online Complaint Form (ewon.com.au)
Contact ActewAGL to Sign Up
To subscribe to a gas or electricity plan with ActewAGL, customers can sign up online or over the phone. New ActewAGL clients can sign up online by selecting the plan they wish to sign up for, and providing their personal identification.
Customers can also call 13 14 93 to sign up.
Click below to find a better deal for your home!