Despite more than 7 years in the Australian telco game, and over 500k customers served, Vaya, which is part of the Amaysim group, markets itself as "the best telco you've never heard of". Vaya offers one simple thing; data-heavy, SIM-only mobile phone plans, so if that is what you're looking for, keep reading below to discover if Vaya really is the best telco you've never heard of.
Jeenee Mobile customers All Jeenee customers were migrated to Vaya in 2019, when Jeenee was acquired by Amaysim. If you were a Jeenee Mobile customer, you should have received an email regarding the migration.
Vaya mobile phone plans
Vaya keeps it simple, with five SIM-only mobile phone plans. All of their plans come on the Optus 4G Plus network, and you can bring your own number or get a new one. Plans start at $16 a month for 3GB of data and all Vaya mobile phone plans come with:
Unlimited standard talk to AU numbers
Unlimited standard national text
Unlimited voicemail
Vaya mobile phone plans don't come with international inclusions, but international rates start at 2c/min, or add 200 minutes of international calls for an extra $2.
Vaya SIM-only phone plans

| 3GB of data | 18GB of data | 38GB of data | 50GB of data | 64GB of data |
| --- | --- | --- | --- | --- |
| $16 / month | $24 / month | $36 / month | $44 / month | $56 / month |
Vaya also has a referral program in place, which will earn you a $15 credit for every friend that signs up. All you need to do is:
Invite your friend to join Vaya
When they sign up, have them enter your mobile number when Vaya asks "How did you hear about us"
When your friend activates their service, you will get a $15 credit on your Vaya account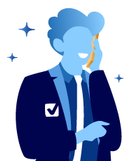 Do you need a new Broadband Plan?
Click below to find a deal for you!
Vaya mobile activate & recharge
You can purchase your Vaya SIM card and mobile plan of choice online. When signing up, you will be able to choose which mobile plan you want, and whether you want to bring your current mobile number over from your current provider. Vaya SIM cards come with free standard delivery (3-7 business days) or you can order express delivery (1-2 days) for $10 shipping fee.
Once your Vaya SIM card is delivered, you can activate it online. All you need is your SIM number found on the back of your SIM card, the email address you used to sign up, and your current mobile phone plan if you want to keep your number.
Porting your number to Vaya If you're porting your current number, activation could take up to 1-3 days. During this time, your current service will continue to work as usual up until the activation process is finished. You will need access to your phone to receive the activation code, and authorize the transfer.
Your Vaya mobile phone plan will be automatically debited from the chosen credit card you used during the signup process, with your invoice generated on the 5th of each month, and due on the 15th of each month. If you would like to change your payment details, you can do so with your Vaya My Account.
Vaya contact
Vaya customer service is mostly available online, with their website even warning "We keep it lean with online help and management. You can contact our service centre but you may have to wait." Whether or not you're okay with a wait, you can contact Vaya customer service and support online, either with online form or via Live Chat, over the phone, or by post. For account management, usage, and billing help, you can access your account details with Vaya My Account.
Vaya contact
Live Chat
Phone
Postal address
Mon to Fri: 8am-6:45pm
Sat & Sun: 10am-5:30pm
Public Holidays: 10am-6pm

1300 008 292


Mon to Fri: 9am-6pm
Sat & Sun: 10am-5:30pm
Public Holidays: 10am-6pm
Vaya Pty LTD
PO Box R1861
Royal Exchange NSW, 1225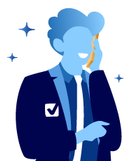 Need to help finding a better broadband plan?
Yomojo has fast home broadband with no installation! Online in Minutes!
Vaya review
For a telco, Vaya gets relatively well-reviewed across the web, with 3.7 stars out of 5 averaged across Trustpilot, Product Review, and Google Reviews. Most customers cite a positive experience with Vaya, however some do warn to check your billing statements as they do get accidentally charged for services they don't sign up for.
Most of the complaints come from those who were migrated from Jeenee Mobile to Vaya, when Jeenee Mobile was bought by Amaysim. Many customers' biggest complaints are Vaya's late payment fees, or unexplained charges.
Jeenee customers with Vaya
If you were a Jeenee Mobile customer, you would have been migrated to Vaya once Jeenee Mobile was acquired by Amaysim. During the switch, you should have received an email detailing your plan with Vaya and your new information for your Vaya My Account. After being switched from Jeenee to Vaya, your mobile plan and payment methods shouldn't have changed meaning you can continue to use your service exactly as you have been.
Click below to find a better deal for your home!