Telstra Contact: Phone Number, Live Chat, and My Telstra

Looking for the Telstra contact number? In this guide, we cover all the different methods for contacting Telstra Australia. Whether you're an existing Telstra customer, or simply interested in getting in touch to receive more info about their mobile, broadband, or entertainment services, read on to find the best Telstra contact method for your query.
---
Telstra Contact Number: Support & Customer Service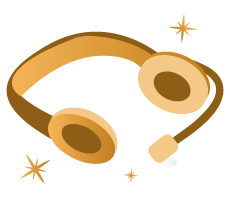 Telstra Australia now offers one phone number for most of their customers' needs. Since 2021, all Telstra calls are free to local numbers, national numbers, and mobile phones.
To speak to a customer service representative, you can call Telstra at 13 22 00 between 7am and 11pm AEST, Monday to Friday.
This is the main Telstra contact number, and it can be used for:
Help with My Account, billing, and payments
Help choosing a Telstra phone, internet or mobile plan, or an entertainment plan
Contacting tech support
Lodging a complaint or giving feedback
If you need interpretation services, Telstra customer service also offers multilingual support. For free translation and interpretation, call 1800 241 600.
Contact Telstra Live Chat
A Telstra live chat feature is available through the company's website which allows you to message with a live person and receive help with the following:
Accounts, billing, and payment help
Telstra plans and services, including NBN & mobile phones
Tech support
Complaints & compliments
My Telstra Account
The Tesltra My Account is the name of the company's online account management service which is available 24/7.
With the My Telstra Account, you can view and pay your bills, activate and recharge your prepaid services, track your orders, and notify them that you are moving house. Below we detail several features relating to the online account.
24/7 Telstra Live Chat
Just like on the website, the online account and My Telstra app support live chat messaging, allowing you to contact Telstra 24/7.
With in-app messaging, you can contact the company whenever you please, and Telstra customer service will get back to you as soon as possible. Unlike other providers' live chat features, you can leave the messaging page and wait for a response without exiting the live chat. This allows you to pick up where you left off when a customer service agent responds during business hours.
Telstra Webmail
If you have a Telstra webmail account, this can also can be accessed from either the Telstra webmail login page or via your My Account.
It's important to note that to log in to your webmail account, you'll use your Telstra email address as the username, whereas signing in to My Account is done with your Telstra ID.
If you want to add Telstra webmail to your phone, Mac, or Windows, it will require a special setup process. To set up your webmail on your mac, phone, tablet or computer, use the following information:
Incoming Telstra webmail details:
Account type: IMAP (so your emails will update across all devices) or POP (for a specific device only)
Incoming server address: imap.telstra.com
Incoming server port: 993
Encrypted connection: SSL
Outgoing Telstra webmail details:
Outgoing server address: smtp.telstra.com
Outgoing server port: 465 (recommended) or 587
SMTP authentication: On
Encrypted connection: SSL/TLS on port 465 (recommended) or STARTTLS on port 587
Bigpond Webmail Login
Bigpond is now called Telstra Webmail!If you need to access your Bigpond account, you can now log in using Telstra Webmail.
Bigpond is no longer around! Telstra still owns the brand name Bigpond. However, the Bigpond brand was dissolved by Telstra in 2016 and was replaced by the Telstra Brand.
Bigpond was started in 1996, and in its heyday became not only an email service but a television and music brand as well.
If you still have a Bigpond email address, you can continue to use your Bigpond account like normal by logging in at bigpond.com.
To log in to your Bigpond email account, visit: signon.bigpond.com
My Telstra App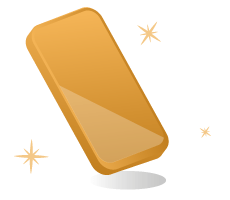 The My Telstra app is an extension of your online account that is available through your smartphone. The app makes it easy to manage your account on the go.
With the My Telstra App, customers can:
Manage their account information, view and pay bills, check data usage, and recharge prepaid phone plans
Get troubleshooting and tech help, track orders, and check for service interruptions
Get in-app customer support via 24/7 Messaging
Shop for Telstra products and get rewards
Telstra 24/7 Platinum Tech Support
Telstra Platinum is the company's expert help for devices, home tech, and software available over the phone and online. Whether you need one-off support or you already have a Telstra Platinum subscription, you contact Telstra 24/7 for any tech support and help you might need either online or over the phone.
Telstra Pay My Bill & Prepaid Recharge
Telstra offers many ways to pay a phone or internet bill, including online, by phone, or in person. For customers experiencing financial hardship, they offer bill payment help through payment extensions and financial support. If you're experiencing any sort of financial hardship, contact Telstra customer service to find out your options.
Telstra Pay My Bill
Telstra bill payments can be made online, over the phone, or using BPAY however it's recommended to set up a direct debit, so you can set and forget your billing and never miss a Telstra bill payment. Below you can find all the ways to pay your Telstra bill.
Telstra Contact for Financial Hardship Support
If you're experiencing financial hardship and are unable to pay your bill you can contact Telstra Australia for help with getting a payment extension, suspending a service, finding a cheaper mobile plan or cheaper broadband plan, or applying for government support and assistance. You can contact Telstra's financial hardship team either through the in-app messaging service or by calling 1800 531 951. 
Prepaid Telstra Recharge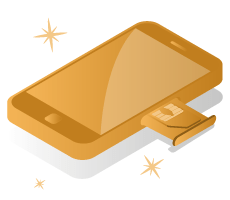 If you have a Telstra prepaid phone plan, you can recharge it any number of ways:
On your My Telstra app or online account
Call #100# using your Telstra prepaid phone
Recharge online
Redeem Telstra Plus points towards a recharge voucher
Set up auto-recharge through the app
You can recharge your mobile plan using a MasterCard, Visa, or PayPal account, and you can check your current recharge balance via the online account or on the My Telstra app.
Telstra Complaints Resolution Process
If you're unhappy with your service, you can always submit a formal complaint to Telstra Australia.
The easiest way to contact the Telstra complaints team is through the company's mobile app. Once you have lodged a complaint, you will be assigned a complaints case manager who will contact you within one business day. However, if you don't wish to use the My Telstra app, you can submit a complaint via an online complaints form, by phone, or by mail.
Call us to find a better deal for your home!