MyRepublic, the Singapore-based fibre broadband ISP, first entered Australia in 2016. Since then, it has positioned itself as a superfast NBN provider with over 80,000 customers around the country. Read more about MyRepublic's offers and services by scrolling down and find out which of Australia's mobile and broadband providers is best for you. 
Overview of MyRepublic
MyRepublic was first launched in Singapore in February 2012, to capitalize on Singapore's Next Generation NBN. Since then, MyRepublic has expanded into Indonesia, New Zealand and finally Australia in 2016.
MyRepublic markets itself as a fibre broadband company and was one of the first to offer broadband services specifically marketed to gamers, by providing additional gamer support and special features ensuring gaming runs as smoothly as possible.
MyRepublic NBN offers
MyRepublic has positioned itself as an NBN provider for Australians connected to the network. All MyRepublic NBN plans come with unlimited data on either a month-to-month or 12-month contract. Customers who choose a 12-month contract will also receive an AC1600 NBN modem from MyRepublic for $1 + $10 shipping fee.
Month-to-month contract customers can use their own NBN and VoIP-compatible modem.
Unlimited NBN plans from MyRepublic
Speed
NBN 50 Standard Plus
NBN 100/20Mbps
Contract type
No lock-in + BYO modem
12-month contract + modem
No lock-in + BYO modem
12-month contract + modem
Price / month
$69 / month
$69 / month
$89 / month
$89 / month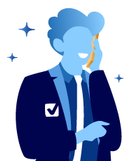 Compare plans, sign up & start saving today!
See the latest offers and switch today, hassle-free
Gamer Pro with MyRepublic
MyRepublic was one of the first NBN internet providers to offer gamer-optimized internet services. With MyRepublic Gamer Pro, you can enjoy unlimited data on your NBN plan, as well as additional gamer features including custom routing, static IP, and specialist gamer support through Discord.
MyRepublic also offers gamers live latency tracking and an online form to submit games for review
Unlimited NBN plans from MyRepublic
Speed
NBN 50 - Gamer Pro Essential
NBN 100/20 - Gamer Pro
Contract type
12-month contract
No lock-in contract
12-month contract
No lock-in contract
Modem Price
$1
$69 or BYO
$1
$69 or BYO
Price / month
$79 / month
$79 / month
$99 / month
$99 / month
With Gamer Pro NBN by MyRepublic, you can choose to purchase your modem through MyRepublic ($69 + shipping with no lock-in contract NBN) or bring your own NBN-compatible modem.
MyRepublic home phone plans
MyRepublic VoIP home phone services are available to all NBN customers. Line rental starts at $0 / month with their PAYG option, or customers can opt for a home phone plan for an additional cost.
MyRepublic home phone plans with VoIP
Home phone plan
PAYG
Aussie Wide
International 40
Price / month
$0 / month
+$10 / month
+$20 / month
Added features
Only pay for calls you make
Includes all Aussie landlines and mobiles
Includes all Aussie landlines and mobiles
International calls to 40 landlines and 30 mobile phone destinations
Want to sign up to MyRepublic?
Customers can sign up to MyRepublic online. When signing up online, you'll first be prompted to check your address to ensure NBN is available at your location.
After ensuring your address is NBN-connected, you can build your plan. This includes choosing a contract length, the plan you want, any additional add-ons and home phone bundles, and an optional modem.
Moving house with MyRepublic
Depending on the broadband connection available in your new home, MyRepublic can help you move your NBN services. After checking to ensure NBN is available in your new area, you can fill out a My Relocation Form with your account number, new address, and connection date. Depending on your current contract and service, you might need to change your NBN plan if your new home does not support the current connection you have.
When you move, you'll need to bring your modem with you, but leave any other NBN equipment installed on your property. MyRepublic charges a $69 relocation fee, which will appear on your account about two weeks after the move.
Moving where NBN is not supported?If you are moving to a place where NBN is not supported, you might be charged an early termination fee if you move before the end of your contract term.
Cancelling a MyRepublic service?
You can cancel your MyRepublic service by contacting MyRepublic via live chat. When cancelling a service, you might be charged an early termination fee if you end your contract before the term is finished.
After your cancellation is finalised, you will be charged a final invoice due 14 days after it's issued.
Contact MyRepublic customer service
MyRepublic customer service is available by phone, online request, and live chat online. MyRepublic live chat is open from 8 am to 8 pm for all general and pre-activation enquiries.
Most other customer enquiries, such as moving home or order updates, can be answered by online request form which should be answered within approximately 24 hours.
For customers interested in signing up with MyRepublic, MyRepublic sales team is available 8 am to 8 pm weekdays and 8 am to 5 pm during public holidays by calling 1300 130 888.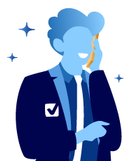 Need to help finding a better broadband plan?
Yomojo has fast home broadband with no installation! Online in Minutes!
Pay a MyRepublic bill or request an extension
MyRepublic bill payments are automatically done with the debit or credit card on file, which can be updated via MyAccount. If you need to catch up with a missed payment or use a different card than the one on file, you can also pay immediately using MyRepublic's Pay Now feature or through bPoint.
If you need more time to pay a bill, you can request to extend your payment by two weeks either through MyAccount or online. If necessary, you can also request to permanently change the date your invoice is issued and due by filling out an online form.
Customer reviews of MyRepublic
Customer reviews of MyRepublic run the gamut of opinions. Many customers remark about the great customer support, particularly through MyRepublic's gamer support on Discord. In addition, customers cite fast download speeds and few dropouts while giving five-star reviews. However, others say MyRepublic customer service can be difficult to contact, and issues often take longer than necessary to resolve.
Click below to find a better deal for your home!