Dodo Services, a Melbourne-based internet service provider, first began in 2001. In 2004 it began to expand to include mobile broadband, VoIP, and eventually Dodo electricity and gas. Dodo offers its services to more than 40,000 customers across Australia. For more information about Dodo, continue reading below to find out everything Dodo broadband and mobile has to offer.
Dodo internet plans
Dodo offers both NBN and ADSL services to customers in Australia. No matter if you haven't yet switched to NBN, still have an ADSL connection, or are looking for a new plan, continue reading for more information about Dodo broadband services.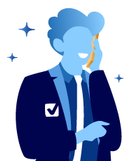 Compare plans, sign up & start saving today!
See the latest offers and switch today, hassle-free
Dodo NBN plans
With NBN rolled out across the country, most people in Australia are now able to connect and switch to an NBN plan. No matter if you're switching to NBN for the first time, or looking to switch plans, Dodo NBN comes with unlimited data and an included NBN modem, and can either come on a month-to-month contract (+$120 set up fee) or 12-month contract ($0 activation).
Dodo NBN plans
NBN25
20Mbps average evening speed
NBN50
41Mbps average evening speed
NBN100
82Mbps average evening speed
$65 / month
$75 / month
$85 / month
Dodo ADSL plans
With NBN rolled out across the majority of Australia, ADSL is becoming more and more obsolete. While most ISPs no longer offer ADSL plans to new customers, Dodo still has two ADSL plans available for those with an ADSL broadband connection. These two ADSL plans are available on a 12-month contract with $0 activation and set up, and includes a free NBN-ready modem with free delivery when you sign up online.
Dodo ADSL plans

| 101GB / month | Unlimited data |
| --- | --- |
| $20 / month | $30 / month |
Dodo mobile plans
Dodo offers both mobile phone plans, and mobile broadband plans, in Australia on the Optus 4G Plus network. No matter if you're looking for a simple SIM-only prepaid mobile phone plan, or for internet on the go with Dodo mobile broadband, keep reading below to discover more.
Dodo network and coverage map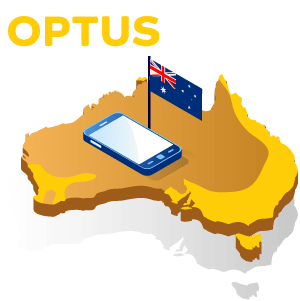 Dodo is an MVNO, operating under the Optus Network. The Optus network covers approximately 98.5% of the population of Australia, including all major cities and surrounding regions with 3G and 4G, as well as 4G Plus in more limited quantity in major cities.
Dodo prepaid mobile phone plans
Dodo offers three simple mobile phone plans, all of which come with unlimited standard, national, talk and text as well as unlimited international texting. All Dodo mobile phone plans allow customers to bring their own phone, and keep their number, when they switch.
Dodo prepaid mobile plans
No data
Add 3GB of data for +$10/month
12GB of data
100 international minutes
36GB of data
200 international minutes
$5 / month
$20 / month
$30 / month
Dodo mobile broadband plans
If you have a tablet, mobile hotspot, or wifi-enabled dongle, Dodo offers both month-to-month or 12-month mobile broadband plans for those looking for internet on the go. While Dodo month-to-month mobile broadband plans offer more flexibility, their 12-month plans offer more data at a cheaper rate.
Dodo mobile broadband
15GB of data
25GB of data
25GB of data
50GB of data
$20 / month
Month-to-month
$40 / month
Month-to-month
$20 / month
12-month contract
$40 / month
12-month contract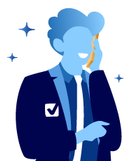 Need to help finding a better broadband plan?
Yomojo has fast home broadband with no installation! Online in Minutes!
Dodo contact
My Dodo account management My Dodo is available to Dodo customers as their account management platform. My Dodo allows customers to update payment and contact details, check account balance, view invoices, make a bill payment, and check usage.
Customers can contact Dodo broadband and mobile customer service by calling their general phone number 13 DoDo (13 36 36). Dodo also offers an alternative phone number 02 8375 3629. These phone numbers are available for mobile and broadband support as well as energy support. In addition, Dodo sales, customer support, and tech support is available via online support requests or through the self-service portal MyDodo online.
Dodo contact business hours
Sales
Customer Support
Tech Support
Mon to Fri: 8am - 11pm
Sat & Sun: 9am - 6pm
Mon to Fri: 9am - 6pm
Sat & Sun: Closed
Mon to Sun: 9am to 9pm
Moving house? Call 13 DoDo or send an online request form with your disconnection/installation dates to set up your move and keep your Dodo broadband service.
Dodo activate and recharge
Once you've ordered a Dodo SIM card, your Dodo mobile service will automatically activate 10 days after the SIM card has been dispatched. Otherwise, it's simple to activate your Dodo mobile plan either online through your My Dodo online account management platform, or call the dedicated Dodo activation line 1300 308 532
Once your service is activated, you will need to recharge your SIM every month. You can recharge your Dodo mobile service online, through My Dodo account management, or by purchasing a recharge voucher in many major outlets.
Dodo billing and payments
Dodo broadband services are set up to be automatically paid with your nominated payment method, with your payment details able to be changed or updated through My Dodo account management. However, there are a number of different ways to pay your Dodo invoice.
Dodo bill payment methods
Bill payment method
How to pay
Online
Use a credit or debit card online via Dodo Pay My Bill service
Phone
Call

13 DoDo

BPAY
BPAY Biller Code available on your latest invoice