Circles.Life, the Singaporean MVNO recently moved into the Australian market. With simple postpaid mobile plans that offer big data, they can be an attractive choice for customers looking to be able to use their phones without all the bells and whistles. Find out if Circles.Life is a good fit for you among all Australian mobile providers by reading more below.
Overview of Circles.Life
Circles.Life is a Singaporean-based MVNO teleco, with recent expansions into Taiwan and Australia. Since it first launched in 2016, it has become Singapore's fastest-growing telecommunications company.
As a fully digital telecom company, Circles.Life offers no telephone support to customers, instead opting for email and live-chat customer support.
Circles.Life network coverage
As an MVNO, Circles.Life operates on the full 3G and 4G Optus Network across Australia, covering over 98% of the population. Coverage mostly extends across the southern and western urban areas, as well as Perth and some regional pockets, including in the Northern Territory.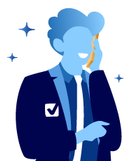 Do you need a new Broadband Plan?
Click below to find a deal for you!
Postpaid mobile offers with Circles.Life
Circles.Life has two simple, big-data, postpaid SIM-only plans for customers in Australia. Customers can choose between 20GB / month for $28 or 40GB / month for $38. Both plans offer unlimited standard national talk and text on the full Optus 3G and 4G network.
Circles.Life helps customers avoid bill shock by offering all customers 3GB Bill Shock Protection. If you run out of data before your plan renews for the month, Circles.Life provides one 3GB buffer per month at no extra cost, to give you a chance to purchase a data boost or data add-on.
Additional Data for Circles.Life Mobile Plans
Data Add-On
Data Boost
Pay-as-you-go
20GB for 10$
3GB for $6
$0.01/MB
Added onto your plan every month until it's switched off
Added to monthly bills
Can only be added once each month
One-off purchase
Charged immediately
Can be purchased many times within one month
N / A
Circles.Life $10 data add-on can be switched on and off as needed. If customers turn this add-on off, they still get to keep their extra data for the rest of the month. Likewise, customers who turn this add-on on will be charged pro-rata but given the full amount of data.
Transfer from Telstra, Vodafone, or Belong? Customers who are transferring their number from Telstra, Vodafone, or Belong currently have an offer through Circles.Life with 100GB of data + unlimited standard national call and text for $38 / month.
For customers interested in international calling, Circles.Life offers 300 standard international minutes to 15 countries for an additional $5 per month, with pay-as-you-go calling available to other international destinations, as well as pay-as-you-go roaming rates for Circles.Life customers going abroad.
How to sign up and activate your Circles.Life SIM
As a fully digital company, Circles.Life business is done predominantly online. To sign up for a Circles.Life mobile phone plan, you just need to choose the plan you want and provide your details, including either a passport, license, or medicare card for an identification and credit check.
Circles Life Australia Plans
Offer
Plan
20GB Monthly Plan
40GB Monthly Plan
100GB Monthly Plan (for Telstra, Vodafone & Belong Number Transfers only)

Includes the 20GB add-on & 60GB additional bonus data
For $38/mth
Cancelling your Circles.Life plan?
To cancel your service with Circles.Life, you'll need to be sure you don't have any outstanding payments with them. In order to cancel you first need to request a termination form, which can be requested via Live Chat either on the Circles.Life app, or online.
Once you receive the link, you can scroll down to the bottom of the page and choose to "Terminate Number". You'll receive a one-time passcode, which can then be used to fill out the termination request form. Once the form is filled out, you should receive an email confirming your request. If for any reason you decide to cancel your termination request you can click on the link in the email or go to your account online and select "cancel termination".
Terminations can be scheduled up to 3 months in advance. If you wish to cancel for the next month, you can request your cancellation up to 12:00pm the last day of the current month. If you do not request by 12:00 on the last day of the current month, your request will not be considered until the following month.
All terminated services will be suspended by 11pm on the last day of the month.
Contact Circles.Life customer service
Circles.Life has recently gotten rid of their call centres, opting instead to switch to live chat or email. To contact Circles.Life, new and existing customers can utilize the live chat feature to talk to Circles.Life customer service. In addition, customers can send a secure email through online web form or voicemail. All lines of communication with Circles.Life are open from 8am to 8pm weekdays and 8am to 5pm during weekends and public holidays.
Live chat: On the app for existing customers or through the web chat service for new customers who do not have an account yet
Email with an online webform
Requesting a callback by dialling

1300  8880 5195

and leaving a voicemail
International customer support by dialling

+61 2 8880 5101
How to pay your Circles.Life bill
Customers will receive their bill within the first ten business days for the month, and upon receiving the bill will have another ten business days for the bill to be paid. Circles.Life recommends direct debit to pay for your postpaid plan. However, customers can also pay manually through the Circles.Life application for iPhone or Samsung.
Reviews of Circles.Life Australia
Circles.Life has generally mixed reviews across the web. ProductReview customers give Circles.Life 3 out of 5 stars, while reviews.org gives the telecom company 4 out of 5 stars.
Customers enjoy the generous data allowances for the competitive rates offered. However, customers say it can be difficult to get in touch with customer service to resolve issues and sign-up can be a challenge with many citing that porting numbers takes multiple days.
Click below to find a better deal for your home!