ALDImobile, the mobile services arm of the popular German discount supermarket, has offered low-cost mobile phone plans in Australia since 2013. For information about ALDImobile plans and offers, as well as contact information and reviews, continue reading below.
Overview of ALDImobile Australia
ALDImobile, also known as Aldi Talk or MEDIONmobile, was first started in Germany in 2005. Since then, it expanded to include Belgium, The Netherlands, and finally Australia in March 2013. In 2017, due to government regulations on the sale of unregistered phone plans, Aldi had to cease mobile sales in Belgium.
ALDImobile is a subsidiary of MEDION, a German electronics company, and Aldi, a German discount supermarket company.
ALDImobile coverage
ALDImobile is an MVNO under the Telstra network which covers over 23 million Australians, or approximately 98% of the population. While the majority of coverage is focused along major cities, additional coverage can be found in small pockets across the Northern Territory and central region.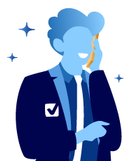 Looking for a new internet plan?
Find the right deal for you!
ALDImobile plans: Prepaid and SIM-only phone plans
ALDImobile offers multiple mobile service and data options for its customers in Australia. However, just as with Gomo Mobile, all of ALDImobile's plans are prepaid. Whether choosing a SIM-Only plan, Data-Only plan, or a Pay as You Go plan, all offers from ALDImobile come with zero lock-in fees and no contracts.
ALDImobile SIM-only plans
ALDImobile offers four mobile phone plans for customers in Australia, starting at $15 per month. Each plan comes with a 30-day expiry and unlimited standard calls, SMS, and MMS as well as continuous data rollover. In addition, all plans $25 and up come with international calling and SMS features.
ALDImobile phone plans
Price / month
$15 / month
$25 / month
$35 / month
$45 / month
Data / month
3GB / month
20GB / month
40GB / month
55GB / month
International Calls
N / A
Unlimited to 15 countries
100 min to 35 countries
Unlimited to 15 countries
200 min to 35 countries
Unlimited to 15 countries
300 min to 35 countries
International SMS
N / A
50 SMS to 35 countries
50 SMS to 35 countries
50 SMS to 35 countries
ALDImobile prepaid phone plans
ALDImobile recently reduced their pay-as-you-go phone plan, to just one option. ALDImobile $5 pay-as-you-go includes a $5 credit to get you started, with the option to include $15, $25, or $35 additional credit. ALDImobile pay-as-you-go SIM cards come with 365 days expiry and fit all handsets.
$0.12 / minute standard national calls
$0.12 / standard SMS
$0.35 / standard MMS
$0.05 / MB of data
Starting at $0.10 / minute international call
ALDImobile Family Pack phone plan
ALDImobile offers its shared data Family Pack for up to four family members, for $80 / month. The ALDImobile Family Pack comes with 80GB of shared user data plus data rollover, along with unlimited standard calls and SMS. The owner of the Family Data pack can set other user limits, monitor data usage between all users, and top up with additional data as needed.
ALDImobile data-only SIM cards
ALDImobile's data-only plans are available for tablets and dongles. Each data-only plan comes with a 365-day expiry and includes data rollover. Data plans come at three price points; $95 for 30GB of data, $240 for 185GB, or $365 for 365GB of data.
ALDImobile activate your SIM card
Customers can purchase their ALDImobile SIM card online by providing your personal details and shipping address. The SIM card comes with $5 pre-loaded and fits all handsets and mobile devices. If you need a SIM card sooner, you can get one directly from an Aldi store near you.
Once received, you can activate your ALDImobile SIM card and choose the plan you want online. When activating your SIM card, you will need your SIM activation code as well as one valid form of ID such as a drivers license, medicare card, or passport.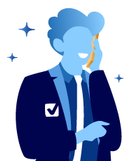 Need to help finding a better broadband plan?
Yomojo has fast home broadband with no installation! Online in Minutes!
ALDImobile contact: Phone & email for customer service 
ALDImobile customer service is available online, through email, or by phone. Customer service hours are:
Monday to Wednesday 8:30 am to 9:30 pm
Thursday to Friday 8:30 am to 11 pm
Saturday to Sunday 8:30 am to 8:30 pm
Existing Aldi customers can contact ALDImobile customer support by logging into your ALDImobile account online or via the ALDImobile app and filing an eSupport ticket. For those who do not have an ALDImobile account, customer service can be emailed at [email protected]. If you choose to email ALDImobile customer service, include your name, mobile number, and comments or questions.
ALDImobile phone numbers

| From ALDImobile phones | General ALDImobile phone number | ALDImobile for overseas customers |
| --- | --- | --- |
| 2534 | 1300 989 000 | +613 9223 5590 |
ALDImobile recharge
Customers can log into their My ALDImobile Account to recharge their ALDImobile plan online. In addition, customers can purchase a voucher from any Aldi store and enter their voucher code, as well as their mobile number and account password online, to quickly top-up their mobile account.
My ALDImobile login
My ALDImobile and the ALDImobile app are available to ALDImobile users to set up and manage their ALDImobile account. When you first activate your ALDImobile SIM card, you'll need to create your My ALDImobile account. Your ALDImobile account lets you manage your plans and services, which includes recharging your ALDImobile phone plan, checking your data usage and Family Plan balance, adding services to your existing ALDImobile account, or replacing a lost SIM card.
ALDImobile reviews
Customer ALDImobile reviews are mixed, as most mobile service providers are. Customers like the extensive network coverage of ALDImobile and low-cost plans which come with lots of data in addition to unlimited standard calls and text. Some customers, however, cite difficulty when trying to get in touch with ALDImobile customer service.
Click below to find a better deal for your home!