Tango Energy Contact | Find Login, Phone Number & More

If you need to contact Tango Energy, you can call their customer service team at 1800 010 648. Are you looking for other ways to contact Tango Energy by post, email, or live chat? As a large energy and broadband provider in Australia, Tango Energy has many loyal customers across the country. Whether you're an existing customer with a question or concern, or a future customer interested in signing up to a Tango energy plan, discover how to contact Tango Energy for whatever you might need by reading more below.
The following are all the different Tango Energy contact methods that are available to customers:
Call Tango customer service
Tango Live Chat
Send an email
Send a letter by post
Below, we will go into more detail about each of the Tango Energy contact methods mentioned above.
Tango Energy Phone Number
Tango Energy Contact Numbers
Department & Query
Tango Energy Phone Number
Hours
Compare Energy Plans Today
with Selectra
1300 560 964
Mon - Fri: 10am-7pm
Customer Service
1800 010 648
Mon - Fri: 8:30am - 7:00pm (AET)
Sales Team
1800 861 952
Mon - Fri: 8:00am - 6:00pm (AET)
Overseas
+613 7065 1212
8:30am - 7:00pm (AET)
Multisite Customers & Brokers
1800 749 314
Mon - Fri: 9:00am - 5:00pm (AET)
Fax
(03) 8621 6112
24 / 7
General Emergencies
000
24/7
Tango Energy Email & Postal Address
For written correspondence such as complaints, Tango Energy reviews, or submitting written forms, you can contact Tango via email at: [email protected]. Alternatively, you can write a letter and send it to Tango Energy's postal address:
Tango Energy Postal Address
South Melbourne Market Street
PO Box 5329 South Melbourne, VIC 3205
Australia
Tango Energy Retail Operations
PO Box 320
Geelong North VIC 3215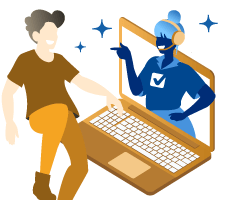 Contact Tango Energy Online
If you prefer contacting Tango online, they have a customer service contact page with information about all of their customer service phone numbers, and their online contact methods.
Below are all the different ways to contact Tango Energy online:
Online Live Chat
The Tango Energy Live Chat is available between 8:00am - 6:00pm (for the sales customer service) and between 8:00am - 6:00pm (for support customer service) from Monday to Friday. The customer support teams are available for all problems, questions or queries. You can message Tango online to connected with and speak to a Tango Energy representative in real time. You can find the live chat icon on the Tango Energy homepage in the bottom right hand corner. Then the virtual assistant will direct you to speak to customer support or a sales agent, based on your inquiry at the time. You can also continue the chat in Facebook Messenger. It is very convenient and easy to contact Tango via the online chat, as you can respond whenever you like and the message never disappears!
Email Tango Energy
If you need to send documents, bills, or speak to a Tango customer service representative, you can always reach them via email. Just send an email to the Tango Energy customer service team at the following address: [email protected].
Online Contact Form
Tango Energy customers can also request a callback on the Tango Energy contact page. All you have to do is scroll to the bottom of the page and fill out the online callback request form. Simply tell Tango if you are an existing custome or not and then fill out your name, email, preferred method of contact, a good time to talk, and a little about the message you are inquiring about. All you have to do next is press send and a dedicated Tango Energy team member will reach out to you as soon as possible.
Tango Energy My Account
If you prefer to manage your energy account online, you have the option of connecting via the Tango Energy app or via the Tango Energy online portal
Update your Tango contact details
Set up eBilling or manage your bill delivery preferences
View, manage, and pay your Tango Energy bill
Request a Tango bill payment extension or add an energy concession
Track your energy usage and manage multiple Tango accounts
For assistance with your online account, you can use the Tango Energy online chat for immediate assistance. Additionally, you can call Tango Energy customer service at 1800 010 648 between 8 am and 6 pm Monday to Friday (AEST). For other account issues, you can email Tango Energy at [email protected] and they will assist you with any account troubles that you encounter.
Customers who would like to register for "My Account" can head to the My Account registration page. You just have to provide your name, emai, account number, NMI and date of birth to register for your online Tango account. You willl also select your own password and username for your account. Once you have registered, you can easily access your Tango Energy login online.
It is important to note that the details you provide for the online account must be the same as the details on your Tango Energy plan. For example, the email address that was used to sign up for your Tango Energy Plan, must be the same one that you use to register for your "My Tango Account".
Tango Energy App
You can use your Tango energy login information for both the app login and online login. If you need assistance, you can contact Tango Energy customer support at the phone number in the section above.
You can use the My Tango mobile app to manage your electricity and gas accounts all in one place. Below are all the benefits of registering for My Tango:
Tango Energy App Features

Monitor your energy usage:

see all information about your energy usage and how much is it costing to you.
Get the most out of your smart meter: Access detailed information about weekly, daily or even hourly usage and get bill projections.

Pay your bills:

manage your bills and payments on the go.

Manage your Tango account:

update your AGL login details, and properties related to your account.

View meter data:

go over your energy usage history and see projections for your future energy usage.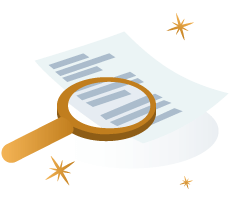 Tango Energy Pay My Bill
Tango Energy offers flexible payment options to simplify your bill payments. Their payment process has recently been enhanced to be able to provide you with a better customer experience and greater account control. Most of the payment methods require your Tango Energy login details, including your account number and postcode. If you're unsure where to locate your account number, it can be found at the top right-hand corner of your bill.
These are your payments options when managing your bill with Tango Energy:
Via the Tango App
Online with My Account
Credit Card or PayPal
Direct Debit
BPAY
Telephone Payment
By Mail
Centrepay
The table below shows the different ways you can pay your Tango energy bill:
Tango Energy Bill Payment Methods
Bill Payment Method
How to Pay
Pay using the Tango Energy App
Download the Tango app to your device and make one-touch payments using your Tango login credentials
Pay online using My Account
Use your Tango login details to access your Tango My Account and with your stored payment method.
Pay immediately online with a credit card or PayPal
Pay Tango bill online with VISA, Mastercard or AMEX payments
Pay by direct debit
Set up direct debit from a chosen savings, credit, or checking account
Pay by Phone
Call Tango Energy at 1800 010 648 to pay your bill over the phone.
Pay using BPay
Contact your financial institution to pay via BPay
Pay by Mail
Send your payment slip and cheque or money order to:
AGL Sales Pty Ltd
PO Box 320
Geelong North VIC 3215
Pay at any Australian Post Office
Visit any Australian Post Office and pay your bill in person
Centrepay
Pay from your Centrelink account with the Tango Energy reference number: 555112402T
Customers can significantly decrease waste and avoid a $3.30 (including GST) paper bill fee by opting for e-billing. To do so, simply contact [email protected], providing your account number, and express your request for e-billing. This eco-friendly choice not only benefits the environment but also helps customers avoid additional charges.
Tango Energy Complaints
At Tango Energy, every complaint is viewed as an opportunity for improvement. The company is committed to fostering a service-oriented culture for its customers but acknowledges that occasional dissatisfaction may arise.
Contacting Tango Energy for complaints can be done through the following channels:
By Phone: You can reach Tango Energy at 1800 010 648 from Monday to Friday, between 8:00 am and 6:00 pm (AET), excluding public holidays.
By Mail: Tango Energy, Retail Operations, PO Box 320, Geelong North VIC 3215.
Via Online Form: Contact Tango Energy by completing the online contact form.
When you contact Tango Energy for a complaint, they have a standard procedure they follow:
Contact Tango Energy customer service by phone, online form, or post
The Tango Energy representative will confirm your name, address, and account details, along with essential identifiers like your Tango Energy Account number, invoice number, supply address, National Meter Identifier (NMI) for electricity accounts, and the Meter Installation Registration Number (MIRN) for gas accounts.
Your complaint will be logged and recorded
Tango Energy will work in agreement with you to determine any additional information needed and set clear communication timelines throughout the process, which may extend up to 14 business days for complex matters or when information from third parties is required.
If you're still dissatisfied with the resolution of your complaint, contact your local ombudsman.
If you would like to get in touch with your Energy Ombudsman, below is a list of the phone numbers for the different energy ombudsman in each state:
Energy Ombudsman Phone Numbers per State

| State | Phone Number |
| --- | --- |
| South Australia Energy & Water Ombudsman Water Ombudsman | 1800 665 565 |
| Victoria Energy & Water Ombudsman | 1800 500 509 |
| Queensland Energy & Water Ombudsman | 1800 662 837 |
| Western Australia Energy & Water Ombudsman | 1800 754 004 |
| Australian Capital Territory Ombudsman | 02 6207 1740 |
| New South Wales Energy & Water Ombudsman | 1800 246 5450 |
To respect customers' preferences regarding contact, Tango Energy maintains a
No Contact list
. Those who wish to
opt out of marketing communications
can do so by
contacting Tango Energy at 1800 010 648
or by completing an online form.
Tango Emergency Contact
If there is any danger to person or property, or you smell gas, call 000 immediately for emergency service and assistance.
The supply of energy to your property, encompassing power lines, gas connections, and related infrastructure, is managed by your local distributor.
In the event of a power outage, electrical issues, or failures, it is necessary to get in touch with your local electricity distributor. While Tango Energy can help you reach your electricity or gas distributor, they can't fix the outage or emergency directly. The 24-hour emergency contact number for your distributor can be located on the right side of your Tango Energy Bill.
Contact Tango Energy FAQ
Is Tango Energy an Australian Company?
Tango Energy, formerly known as Pacific Hydro, is a well-known energy provider and renewable energy generation business that is based in Melbourne, Australia. Tango Energy now operates as the wholly-owned subsidiary retail division of Pacific Hydro Australia (PHA). PHA, established in 1992, stands as a prominent entity engaged in the ownership, operation, and advancement of renewable energy assets in Australia. Despite its initial Australian establishment, Pacific Hydro Australia underwent acquisition by China's State Power Investment Corporation in 2016.
How Do I Set Up Direct Debit with Tango Energy?
To set up Direct Debit from your bank account, you can complete the online direct debit form or reach out to Tango Energy by calling 1800 010 648 during their business hours, which are from 8 am to 6 pm, Monday through Friday (AEST).
Is There an App for Tango Energy?
The Tango Energy app offers customers the simplest method to oversee both their electricity and gas accounts, all within a unified platform.
With their free, speedy, and secure mobile app available on iOS through the App Store and on Android via Google Play, Tango Energy ensures accessibility and convenience for their customers.
Click below to find a better deal for your home!