In Australia, Sonnen has introduced the sonnenBatterie, a smart and integrated home storage system designed to enhance the utilization of solar panels. This innovative system has garnered attention from environmentally conscious Australians, allowing them to achieve greater energy independence and reduce their reliance on the grid. In this article, we'll delve into the diverse offerings provided by Sonnen Energy Australia, including their solar energy solutions, electricity plans, SonnenConnect, Sonnen Community, and the straightforward process of signing up for their services.
Who is Sonnen Energy?
Sonnen Energy Australia, an affiliate of the well-established German battery producer Sonnen, has been a significant player in the clean energy sector since its establishment in 2010. Originally gaining prominence in Germany, Sonnen then extended its presence to the United States, United Kingdom, and Australia, solidifying its position as a top-tier provider of international energy storage solutions. Remarkably, by 2022, Sonnen had achieved an impressive milestone of selling over 100,000 sonnenBatteries worldwide, underscoring its far-reaching impact within the global clean energy industry.
These are the states where Sonnen supplies energy:
Sonnen enjoys a comfortable position in the solar industry, where they thrived under the brand Sonnen Energy. It was not until recently that Sonnen made its debut in the electricity retail sphere and partnered with Electricity in a Box for their solar services
Sonnen does however make some hefty claims. They proudly stress their "low rates always" plans and electricity expertise. On top of that, they promise a "transparent" service & same-day connection, aiming to offer a rapid, convenient provider switch & will support you through the process.
What is sonnenProtect? sonnenProtect is an optional accessory that can be installed with your sonnenBatterie to ensure power supply to dedicated circuits during a blackout. Blackouts can happen e.g. when extreme weather damages the network and electricity supply through the grid is interrupted.
Sonnen Energy Reviews: What Do Customers Think?
Sonnen Energy selling points revolve around affordability, transparency & convenience.
This is how Sonnen customers rate their service according to some popular review sites as of this Summer:
Sonnen Reviews

| Review Site | Score | Nº of Reviews |
| --- | --- | --- |
| ProductReview.com | 4.5 / 5 | 70 |
| Trustpilot | 2.9 / 5 | 1,945 |
It's important to note that Sonnen reviews are generally positive. However, since they are relatively new, feedback is scarce and unhappy customers are always more likely to leave a review than a happy customer. Let's explore some of these reviews to delve deeper into what customers actually think of Sonnen Energy's service.
Here is an example of a verified 5-star Sonnen Energy review from Andrew:
A cost effective and quality battery that is easy to install and is the perfect size for the average family. This reduced our consumption from the grid to virtually zero.
Most of the positive comments highlight Sonnen's cheap rates and excellent service helping customers save on energy costs all while helping the planet. However, there are many comments stating huge increases in their electricity bills.
Here is another example of a verified 1-star Sonnen Energy review from Stanley Lien:
I feel I need to write this review to warn all those intending customers of Sonnen Australia. I had a Sonnen battery with a Black Out Protection unit installed in 2018. And I have had numerous problems with the system cutting off all household power for no reason at all. One time when I was away from home, the power cut out and I returned to a fully defrosted fridge/freezer. I had to throw everything out. I did not receive one cent in compensation from Sonnen. My latest issue with Sonnen came in December 2022 with the battery not charging. After 7 months of chasing, Sonnen finally fixed the problem and said they would offer me some compensation. After 2 weeks of not hearing from them, I wrote to ask what was happening. To their credit (first time ever), they replied the next day and offered $500 in compensation. Can you believe this? $500 for the loss of use of a battery system I spent over $13,000, during summer. I wrote back on 1st August saying I thought $800 was a more reasonable ammount. So far, as per their appaling customer service record, I have not heard from them and certainly have not seen the $500 offered (which, by the way, I think is appallingiy stingy for a muti-national company). After a few weeks, during which I had to write to Sonnen again, they have sent me an additional $300 gift card, so I finally got what I thought was a reasonable compensation amount. There are plenty of solar battery providers in Australia, so if you are in the market for a battery installation, take note of my experience with Sonnen Australia.
With the ongoing energy crisis, it is hard to tell apart unethical business practices from understandable market adjustments. In any case, we encourage you to do your own research and let us know what you think about Sonnen Energy.
Is Sonnen Australia Worth It?
Sonnen electricity is a solid choice if you are looking for a bargain, but according to some reviews, there is a chance that you might also experience some questionable practices.
Here is a look at the Pros and Cons of Sonnen:
Sonnen - Pros & Cons
PROS
CONS

 

Cheap rates

 

Does not provide gas

 

Easy sign-up & installation

 

Require a Qcell battery

 

Renewable energy solutions

 

Bad customer support reviews
Our Verdict: Sonnen is a solid choice if you are looking for a renewable energy solution with affordable rates and good customer service. However, if you are looking for a provider to bundle your gas and electricity with good customer support, we recommend you research other options first.
Sonnen Solar Solutions
Sonnen Energy Australia is a strong advocate for harnessing the boundless power of the sun to create a sustainable energy future. They offer a range of solar energy solutions designed to make the most of Australia's abundant sunlight.
Sonnen Solar Panels
Sonnen provides cutting-edge solar panels that effectively capture sunlight and convert it into clean electricity. These solar panels are renowned for their efficiency and durability, ensuring long-term energy generation for your home or business.
To complement their solar panels, Sonnen offers state-of-the-art battery storage solutions. These batteries store excess energy generated during the day, allowing you to utilize it during evenings or cloudy days. It's a game-changer in achieving energy independence and reducing reliance on the grid.
These are the Sonnen Feed-In Tariffs by State:
NSW Feed-in Tariff: 4.0c
QLD Feed-in Tariff: 4.0c
SA Feed-in Tariff: 4.0c
TAS Feed-in Tariff: 0.0c
Sonnen Battery Storage
The sonnenBatterie stands as a fully-integrated and intelligent home storage solution, comprising durable Lithium Iron Phosphate (LiFePO4) battery modules, advanced energy management software, and a power inverter. This "fully-integrated" design ensures seamless synergy among these components, presenting a high-quality, all-in-one product. Furthermore, the "smart home storage" aspect involves an adaptive energy management software with a self-learning algorithm, continuously optimizing energy consumption patterns to maximize self-consumption and savings for your household.
Your sonnenBatterie actively participates in a Virtual Power Plant (VPP), playing a crucial role in mitigating grid frequency fluctuations. Engaging with the sonnen VPP represents your active involvement in offsetting grid fluctuations. In response to varying electricity demands, your solar battery storage system can intermittently store excess energy or inject it back into the grid. As a member of sonnenConnect, not only do you benefit from your solar feed-in tariff, but you're also rewarded for contributing your home solar battery power to the broader sonnenCommunity.
The pricing of a sonnenBatterie hinges on the chosen battery capacity and is subject to quotation by the solar retailer overseeing your system installation. Sonnen collaborates closely with reputable solar retailers across the country, each specializing in delivering top-tier solar systems and energy storage solutions to offer you the highest quality and value.
Below are the three different options for Sonnen batteries:
 SonnenBatterie Evo
The sonnenBatterie Evo represents a fully integrated AC-coupled solar battery storage system suitable for both outdoor and indoor setups. This system ensures continued operation of essential lighting and appliances in your home during blackouts, offering a reliable power source with a 5kW continuous capacity and a surge capacity of 7kW.
Outdoor rating IP: 56
Useable capacity: 10kWh
Warranty: 10 years
 sonnenBatterie hybrid 9.53
The sonnenBatterie hybrid stands as a solar battery capable of fulfilling up to 80% of your household's annual energy needs. Designed and engineered in Germany, the sonnenBatterie hybrid 9.53 operates as a single-phase battery with a modular structure, enabling seamless adjustments to accommodate shifting household energy demands. With the addition of sonnenProtect, it transforms into a Black Start battery, ensuring uninterrupted power during blackouts. You can harness energy generated by your rooftop solar system during daylight hours and utilize it in the evenings. Monitoring your sonnenBatterie's performance is made simple through the user-friendly my sonnen app or web portal. You can use your Sonnen login to explore their innovative energy offerings and maximize the benefits of your investment in a sonnenBatterie.
Battery efficiency: 98%
Expandable up to15 kWh
Warranty: 10 years
 sonnenDrive
SonnenDrive was introduced as a hassle-free electric car subscription service that includes everything you need. It's powered by clean energy and offers flexibility with no long-term contracts. This means you can explore electric vehicles without the commitment of purchasing one. You have the choice of various electric vehicle models, and the subscription includes insurance, registration, servicing, maintenance, and roadside assistance, all bundled into a convenient weekly fee.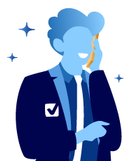 Want to Switch to a New Energy Provider?
Speak to an agent or see more plans for free !
Sonnen provides a comprehensive 10-year Full Warranty for all its components. This warranty safeguards your investment for a decade or 10,000 cycles, whichever comes first. Within this warranty period, all elements of your sonnenBatterie are included: the inverter, power electronics, energy manager, and the battery modules. Remarkably, even the sonnenProtect feature comes with a 10-year warranty. When sonnenProtect is installed alongside a sonnenBatterie hybrid, your system gains the ability to recharge during blackouts and can supply power to dedicated circuits within your household. This functionality persists even if the grid connection remains offline for extended periods.
Sonnen Electricity Offers
Apart from their solar solutions, Sonnen Energy Australia offers clean electricity plans tailored to your sustainability objectives. Opting for Sonnen's electricity offers allows you to support a more eco-friendly grid while benefiting from consistent and dependable power.
Choosing the ideal Sonnen energy plan for your needs begins with assessing your eligibility, primarily based on your PV solar size and the usable battery capacity of your sonnenBatterie. Subsequently, evaluating your annual household usage becomes pivotal in pinpointing the plan that seamlessly aligns with your family's energy requirements.
With Sonnen, there's no binding minimum contract period. However, if you ever decide to switch from the plan, the process is straightforward. You can simply enlist with another electricity retailer, and they will handle the cancellation of your sonnenFlat subscription on your behalf.
All Sonnen Plans Offer:
One-time sign-up bonus $100, excluding GST
Initial term of 12 months Monthly renewal thereafter
Sonnen providesfive electricity plans in all the states in which they operate. Below are the details for each plan:
City Plan
3,000kWh / year household usage alowances
3kWp minimum soar PV
4kWh usable battery capacity
Economy Plan
6,500kWh / year household usage alowances
5kWp minimum soar PV
8kWh usable battery capacity
Family Plan
9,000kWh / year household usage alowances
7.5kWp minimum soar PV
10kWh usable battery capacity
Autonomy Plan
10,500kWh / year household usage alowances
10kWp minimum soar PV
12kWh usable battery capacity
SonnenFlat16
SonnenFlat represents a groundbreaking energy retail initiative tailored for homeowners with sonnenBatteries. With a low monthly fee, sonnenBatterie owners unlock substantial yearly energy usage allowances and gain access to the dynamic sonnenCommunity energy-sharing platform. This innovative energy plan is meticulously crafted to offer an economical and sustainable energy solution. If you already possess a sonnenBatterie and have yet to experience the full advantages of sonnenFlat, signing up is a breeze through their online portal or by calling 13 76 66. Notably, there are no supplementary expenses tied to your sonnenFlat membership. For SonnenFlat subscribers, each kilowatt-hour of electricity remains cost-free within the confines of your Annual household usage allowances. Beyond these limits, you'll benefit from affordable community energy rates that are predefined for your specific network.
Complete energy offer with grid electricity
Low monthly charges to cover your daily use
4kWh usable battery capacity
Sonnen Energy Electricity Rates
Select your state from the drop-down list for Sonnen Plans & Rates:
How to Sign Up for Sonnen
Whether you are an existing customer or switching to Sonnen, the sign-up process is hassle-free. They handle the transition from your current electricity provider to Sonnen, making you 100% independent from conventional energy retailers.
Follow these simple steps to become a Sonnen customer:
Visit Their Website: Begin by visiting Sonnen Energy Australia's official website.
Browse Products: Explore their range of solar energy solutions and electricity plans to find the one that best suits your needs and preferences.
Contact Sonnen: Reach out to Sonnen Energy Australia through their website or contact information to initiate the sign-up process.
Consultation: Sonnen's knowledgeable experts will guide you through the process, answer your questions, and help you select the ideal energy solution tailored to your requirements.
Installation: Once you've made your selection, the installation of solar panels and associated equipment will be scheduled, ensuring a hassle-free transition to clean energy.
Enjoy Clean Energy: With Sonnen, you can begin enjoying the benefits of clean, sustainable energy, reducing your carbon footprint and contributing to a greener future.
Transitioning your energy supply to sonnen is a swift process that often spans just a few days. However, it's essential to note that certain circumstances, such as outdated meters or existing contractual obligations with your current provider, may occasionally introduce delays. Rest assured, Sonnen takes care of the entire switch for you. They will notify you once the transition is complete, ensuring a seamless shift to your new solar battery system and energy plan. From that point forward, you can relish the advantages of your upgraded energy solution.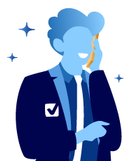 Want to Switch to a New Energy Provider?
Speak to an agent or see more plans for free !
SonnenConnect & SonnenCommunity
SonnenConnect plays a vital role in Sonnen's comprehensive energy ecosystem, providing continuous oversight and management of your energy generation and usage. By enrolling in SonnenConnect, you grant Sonnen the authority to remotely control your battery system. This capability empowers Sonnen to contribute to grid stability and reliability, fostering a more robust energy infrastructure that benefits all users. Importantly, your active participation is not required in this process, as Sonnen seamlessly handles these operations.
Below are some of the benefits of SonnenConnect:
Track Solar Generation: Keep tabs on your solar panel's energy production.
Optimize Battery Usage: Maximize self-consumption by efficiently managing your battery storage.
Monitor Electricity Consumption: Gain insights into your consumption patterns and identify opportunities to reduce costs.
Exports to the grid will continue to be accounted for as feed-in on your electricity bill, ensuring transparency and clarity in your energy transactions. Notably, your sonnenConnect agreement operates independently of your existing electricity retail contract.
Participation in the sonnenCommunity is open to all users of sonnen products, fostering inclusivity and shared benefits. As the community expands, its collective impact on creating a cleaner and more sustainable energy system becomes increasingly evident. This translates into reduced CO2 emissions, a positive outcome for the environment, and an overall strengthening of the community's influence on a global scale.
When you connect to the Sonnen Community, you play a pivotal role in advancing the clean energy transition. Through the Sonnen VPP, individual home batteries are digitally interlinked to form an extensive solar energy resource, effectively establishing a virtual power plant. This collaborative effort not only stabilizes grid fluctuations but also exerts downward pressure on energy prices, ultimately benefiting both the community and the planet as a whole.
Sonnen App
The Sonnen App allows you to be in full control of your clean energy system. With this intuitive and user-friendly app, you can:
Monitor and manage your sonnen energy system in real-time.
Analyze your energy usage through data visualization.
Customize and optimize your energy system to suit your preferences.
Set battery buffer levels to avoid blackouts during grid disruptions.
The Sonnen App offers you the ability to gain insights into optimizing your home's clean energy usage. With convenient on-the-go access, you can efficiently manage your energy consumption, easily communicate with Sonnen, and actively participate in the SonnenCommunity. Get started by downloading the Sonnen App, available for both Android and Apple phones, and take control of your clean energy journey today.
Sonnen Billing & Payments
Sonnen plans include a single rate tariff & allow for monthly or quarterly billing. You can pay online, with direct debit or paper bills.
Sonnen Bill Payment Methods
Method of Payment
Where to Pay
Credit or Debit Card
Pay online with MasterCard® and Visa and American Express®
Direct Debit
Set up direct debit with My Account or online form
Cheque by Mail
Send with payment slip to the address on your latest energy bill
AusPost
Pay over the counter or by calling

1300 693 637

with your biller code ready
BPAY
Contact Sonnen at 

[email protected]

 or call them at 137 666 to receive your BPAY biller code and payment reference number
You can call Sonnen customer service directly by calling their team at 137 666 (press 2) if you have any difficulty paying or reading your electricity bill. To apply for your State Government Concession, kindly reach out to Sonnen at 1300 693 637 or visit their website at https://energylocals.com.au/energy-concessions/.
Review your bill carefully to identify any one-time charges, such as fees for meter upgrades, special readings, or late payments. These charges can typically be found on the first page of your bill, and it's essential to ensure accuracy.
If you decide to terminate your sonnenFlat contract, rest assured that there won't be an exit fee. You have the flexibility to end your contract at any time without incurring additional charges. Your contract terms, including the Annual Household Usage Allowance, Annual Export Threshold, and Minimum Annual Generation, will be adjusted proportionally based on the duration of your subscription.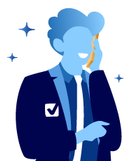 Want to Switch to a New Energy Provider?
Speak to an agent or see more plans for free !
Sonnen Energy Contact
For any inquiries or assistance, Sonnen's Customer Support Team is ready to help.
The best way to contact Sonnen Energy, particularly for urgent enquiries, is to call Sonnen Energy or send them an email.
Below are the best ways to contact Sonnen Energy customer service:
If you need to send a bill, complaint or inquiry, you can send a letter to the Sonnen head office in Australia, which is located at:
Lionsgate Business Park
Tenancy 6/180 Philip Hwy
Elizabeth South SA 5112
Australia
For all general questions, please fill out the Sonnen contact form on their contact page.
Click below to find a better deal for your home!