Momentum Energy Contact | Momentum Login, Phone Number & Email

The general contact number for Momentum Energy is 1300 662 778. There are a number of other ways you can contact Momentum Energy, no matter your enquiry or concern. Whether you're a long-standing Momentum Energy customer, or looking to subscribe to a Momentum Energy electricity or gas plan, you can find all the ways to contact Momentum and manage your account, here.
Momentum Energy Phone Number
Momentum Energy Contact Numbers
Department & Query
Momentum Energy Phone Number
Hours
Compare Energy Plans Today
with Selectra
1300 560 964
Mon - Fri: 10am-7pm
Momentum Energy Customer Support
1300 662 778
Mon - Fri: 8am - 6pm
Momentum Energy Sales
1800 794 824
Mon - Fri: 8am - 6pm
International Support
+61 3 8612 6400
Mon - Fri: 8am - 6pm
Small & Medium Business Customer Support
1300 212 657
24/7
Large Business Customer Support
03 8612 6450
24/7
Fax
000
24/7
General Emergencies
000
24/7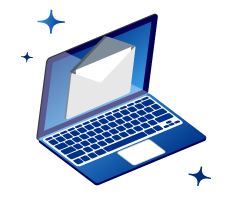 Contact Momentum Energy Online
There are many ways for customers can contact Momentum Energy online, including sending an email, messaging the customer support team via My Account, or by by requesting a callback online. Please note that Momentum Energy Self Serve customer are only allowed to contact Momentum Energy via email or MyAccount. Below are the different ways to contact Momentum customer service online and how to do so:
Message via My Account
You can message Momentum online via your Momentum login account to connected with and speak to an Momentum representative in real time. It is very convenient and easy to contact Momentum via MyAccount, as you can respond whenever you like and the message never disappears! All you have to do is login to MyAccount and click 'Help & Support' to send them a message.
Request a Callback
If you would like to speak to a customer service agent at Momentum but it is outside of their business hours, you can also request a callback via their online contact page. All you have to do is provide your first name, last name, phone number, email address and the type of customer that you are (residential or business). A Momentum Energy customer service representative will then get back to you as soon as they can.
Email
If you need to get in touch with a Momentum Energy customer advocate, you can send an email to one of the following addresses:
Momentum Energy Postal Address
For written correspondence such as complaints, Momentum Energy reviews, or submitting written forms, you can send a letter in the mail to one of the following Momentum Energy addresses: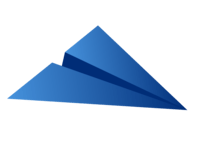 Momentum Headquarters
Flinders Lane, P.O. Box 353
Melbourne, VIC, 3000
Australia
Momentum Energy Postal Address
South Melbourne Market Street
PO Box 5329 South Melbourne, VIC 3205
Australia
Momentum Energy Hobart
4-12 Elizabeth St, Level 10
Hobart, Tasmania 7000
Australia
Momentum Energy Login for MyAccount
Momentum Energy offers an online account management system through Momentum MyAccount, allowing customers to conveniently handle their energy services on the go. Customers with a Momentum Energy Self Serve plan must use a Momentum Energy MyAccount to oversee their services and modify account information.
While a Momentum Energy login is not mandatory, it offers numerous advantages that customers may find valuable. Momentum Energy MyAccount provides users with the ability to:
View, manage, and pay energy bills
Compare and switch between Momentum Energy plans
Update account details
Organize a move with Momentum
Manage payment options and communication preferences.
To obtain a Momentum Energy login, residential customers can register online using their Momentum account number and date of birth. Once registered, MyAccount access is granted. Business customers can also easily register for My Account online and have immediate access to the benefits of a Momentum Enegy account. Business customers have to provide their account number as well as their 11-digit ABN number or 9-digit ACN number to register.
Momentum Energy Pay My Bill
Momentum Energy offers many different ways for customers to pay their energy bills. Check out all the different ways you can pay your Momentum energy bill below:
Momentum Energy Bill Payment Methods
Method of Payment
Where to Pay
Pay Online
Pay online through your My Account or pay without your account
Credit or Debit Card
Pay online with MasterCard® and Visa and American Express®
Direct Debit
Set up direct debit with My Account
Cheque by Mail
Send with payment slip to the following address: Momentum Energy, GPO Locked Bag 2930, Melbourne VIC 3000.
AusPost
Pay over the counter or by calling

131 618

with your biller code ready or pay on the AusPost payment website
By Phone
Pay over the phone by calling

1300 662 778

BPAY
Contact your financial institution to make a payment with your biller code found on your latest energy bill
Centrepay
Pay from your Centrelink account with the Momentum Energy reference number: 555061190T
It is not uncommon for residential customers to experience payment difficulties, whether they are of a temporary or long-term nature. If you find yourself unable to pay your Momentum bills, it is crucial to reach out to Momentum Energy's customer service as soon as possible. They are prepared to work with you to identify the most suitable solution for your specific circumstances. You can contact Momentum customer service at 1300 662 778 between 8 am and 6 pm, Monday to Friday.
If you just need more time to pay your energy bills, Momentum Energy is very understanding. You can easily request a payment extension via My Account by clicking 'Payment options', and then 'Request an extension'.
For eligible residential customers, there's also an option to even out payments throughout the year through the SmoothPay program. This program functions by predicting your future energy consumption and redistributing it to create more consistent payments, thus mitigating seasonal fluctuations. It ensures that you have a predictable monthly payment rather than waiting for variable bills. To set up SmoothPay, access the 'Payment options' feature in MyAccount.
Momentum Energy Compaints
Momentum Energy is committed to delivering exceptional service to its customers, guided by the principles of simplicity, transparency, empathy, adaptability, and responsibility. Momentum Energy is dedicated to providing Australian businesses and households with the best service available in the industry.
Nevertheless, the company recognizes that sometimes things may not proceed as intended. Therefore, this policy is designed to assist customers with any concerns related to their energy supply from Momentum Energy. If a dispute arises between a customer or their authorized representative and Momentum Energy, the customer has the option to submit their complaint through various channels:
Phone: Monday to Friday from 8am to 7pm AEST at 1300 662 778
Mail: PO Box 353 Flinders Lane VIC 8009
Fax: 03 9620 1228
Email:

[email protected]
If your complaint remains unresolved, either via phone or written correspondence or doesn't meet your satisfaction, you can escalate the matter to a team leader. To expedite the complaint resolution process, customers should title all email subjects as "Momentum Energy Complaints Team" and include essential information such as the Momentum Energy account number, full name, preferred contact details, a description of the complaint, and the desired resolution.
Momentum Energy encourages their customers to allow them the opportunity to address and resolve the complaint directly. However, if the matter remains unresolved, you have the option to seek independent guidance from external dispute resolution bodies.
If you would like to get in touch with your Energy Ombudsman, below is a list of the phone numbers for the different energy ombudsman in each state:
Energy Ombudsman Phone Numbers per State

| State | Phone Number |
| --- | --- |
| South Australia Energy & Water Ombudsman Water Ombudsman | 1800 665 565 |
| Victoria Energy & Water Ombudsman | 1800 500 509 |
| Queensland Energy & Water Ombudsman | 1800 662 837 |
| Western Australia Energy & Water Ombudsman | 1800 754 004 |
| Australian Capital Territory Ombudsman | 02 6207 1740 |
| New South Wales Energy & Water Ombudsman | 1800 246 5450 |
Contact Momentum Energy FAQ
Is Momentum Energy Australian Owned?
Momentum Energy is an Australian gas and electricity company that is based in Melbourne. They also have support teams based in Victoria and Tassie. Momentum Energy is owned by the Australian (renewable-generating) company, Hydro Tasmania.
Where is Momentum Energy Located?
Momentum Energy is headquartered in Melbourne. The address is as follows:
Momentum Energy Postal Address
South Melbourne Market Street
PO Box 5329
South Melbourne, VIC 3205
How Do I Contact Momentum Energy for a Complaint?
If a dispute arises between a customer or their authorized representative and Momentum Energy, the customer has the option to submit their complaint through various channels:
Phone: Monday to Friday from 8am to 7pm AEST at 1300 662 778
Mail: PO Box 353 Flinders Lane VIC 8009
Fax: 03 9620 1228
Email:

[email protected]
Click below to find a better deal for your home!