Skymesh: Rural and Regional Broadband Plans

Sign Up Now
---
Australians living in rural and regional areas of the country face unique difficulties when it comes to fast and reliable broadband. Skymesh, the Brisbane-based ISP, offers dedicated support to ensure these customers are able to connect to the internet. Continue to read below for information about Skymesh's rural and regional broadband offers and support services and find out if they're the best fit for you among all of Australia's mobile and broadband providers.
Overview of Skymesh
Skymesh, the speciality satellite and fixed wireless broadband company, was first started in Brisbane in 2005 by offering fixed wireless broadband services to customers in the Gympie and Sunshine Coast regions, before launching their first satellite broadband services in 2007 to customers outside the fixed-line and fixed wireless zones.
Since then, they have positioned themselves as the region and rural broadband provider for customers across regional Australia and remote islands.
Rural and regional broadband offers
Skymesh offers a number of plans and services for regional and rural customers, including Sky Muster satellite NBN plans with education broadband offers for isolated students involved in distance learning programmes, as well as fixed wireless options.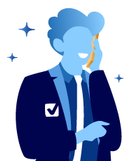 Compare plans, sign up & start saving today!
See the latest offers and switch today, hassle-free
Sky Muster satellite internet plans
Skymesh satellite broadband offers, through Sky Muster, are highly customizable plans to suit the individual needs of those living in rural and regional Australia. These plans are available on a 30-day no lock-in contract or a 12-month contract which comes with additional anytime and off-peak data.
Sky Muster plans come with a choice of two speeds:
basic speeds for everyday usage and browsing
standard evening speeds for browsing, streaming and updating software.
Sky Muster offers 8 plans on their 30-day rolling contract. Plans start at $34.95 / month for 50GB of data (10GB anytime and 40GB off-peak) on basic speed, up to 230GB of data for $124.95 / month (90GB anytime and 140GB off-peak) with standard evening speed. With Sky Muster, all plans come with free installation and unlimited plan changes in addition to extra gifted anytime data during school holidays.
Customers who opt for a 12-month contract with Skymesh's Sky Muster satellite plan get additional data and at a lower cost. Their four plans are available at basic or standard evening speeds and, like the 30-day plans, have free installation, unlimited plan changes, and free additional anytime data during school holidays to keep kids busy.
12-month contract plans with Skymesh

| Data/month | 235GB | 250GB | 260GB | 270GB |
| --- | --- | --- | --- | --- |
| Anytime allowance | 55GB | 70GB | 80GB | 90GB |
| Off-peak allowance | 180GB | 180GB | 180GB | 180GB |
| Basic speed price | $44.95 / month | $54.95/ month | $69.95 / month | $94.95 / month |
| Standard speed price | $49.95 / month | $59.95 / month | $74.95 / month | $99.95 / month |
Sky Muster Plus
Sky Muster Plus is Skymesh's premium satellite broadband service. Only available on 30-day no lock-in contracts and standard evening speed, Sky Muster Plus offers additional added benefits of select unmetered content such as email or browsing, free set up, and speed bursts in which download speeds might increase under certain circumstances.
In addition, with Sky Muster Plus you can change your plan once per calendar month.
Sky Muster Plus plans

| Data/month | 100GB | 200GB | 300GB |
| --- | --- | --- | --- |
| Anytime allowance | 50GB | 100GB | 150GB |
| Off-peak allowance | 50GB | 100GB | 150GB |
| Price / month | $74.95 / month | $139.95 / month | $199.95 / month |
Sky Muster Satellite educational plans
Parents based in rural and regional areas know the unique difficulty of their students getting an education, particularly distance and isolated learners. Skymesh's Sky Muster educational plans offer satellite broadband to distance learners with the guarantee of speeds fast enough for interactive learning systems, low costs with free installation, and reliable internet with no blackout spots.
Sky Muster Educational plans come on 30-day contracts without lock-in and are available in basic or standard evening speed, with three available anytime data plans.
Skymesh satellite broadband educational plans

| Data/month | 50GB | 100GB | 150GB |
| --- | --- | --- | --- |
| Number of students | One student | Two students | Three students |
| Basic speed price | $44.95 / month | $54.95 / month | $74.95 / month |
| Standard speed price | $49.95 / month | $59.95 / month | $79.85 / month |
In order to process your order, Skymesh will need student ID numbers for each student. For four or more students using one Skymesh plan, additional arrangements can be made by contacting Skymesh directly.
NBN fixed wireless plans with Skymesh
Customers with fixed wireless broadband connections in their homes have three plans of anytime data available to them through Skymesh. All plans come on a 30 day no lock-in contract and free standard installation with no connection or setup fee.
Fixed wireless plans with Skymesh

| Data/month | 100GB | 600GB | Limitless Data |
| --- | --- | --- | --- |
| Price before 31/05/2020 | $54.95 / month | $64.95 / month | $74.95 / month |
| After 31/05/2020 | $69.95 / month | $79.95 / month | $89.95 / month |
Want to sign up to Skymesh?
Customers can sign up to Skymesh online. When signing up you will need to provide a valid address to ensure Skymesh services are available in your home as well as a valid form of identification for a credit and identity check.
If you would like to sign up to Skymesh Sky Muster Educational Plan, you will need to call 1300 759 637 and provide additional information including student ID for each student on the plan.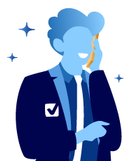 Need to help finding a better broadband plan?
Yomojo has fast home broadband with no installation! Online in Minutes!
How to move with Skymesh
If you are an existing customer and wish to move house with Skymesh, you can arrange your move online via the online contact form by providing your new address to ensure Skymesh is available.
 If there is an existing NBN connection at your new address, the transfer should only take a few days to complete.
 If NBN needs to be installed on the premises, the transfer could take up to 14 days, however, Skymesh will work with you to ensure you are connected by your move-in day.
With Skymesh, there are no service transfer fees for satellite or fixed wireless broadband.
Cancelling a Skymesh service
Skymesh runs on a 30-day cancellation policy, with service cancelled 30 days after they confirm receipt of written notice. Your contract will continue until the cancellation day, and you will be charged for the remaining 30 days until cancellation.
If you would like to send your 30-day notice of cancellation, you can email [email protected] with your account information or send a letter by post to:

SkyMesh Pty Ltd
PO Box 255
Fortitude Valley QLD 4006
Contact Skymesh customer service
Skymesh customer service is available to contact via online form or telephone. Customers can request a callback by phone or by texting "CALLBACK" and following the instructions of the SMS to 0458759637.
If you want to be called back on a different number, include it after the keyword "CALLBACK" (ex: "CALLBACK 02 6789 1234").
Customers can also ring Skymesh customer service by calling 07 3123 5800 locally or by dialling +617 3123 5800 internationally.
Sales and accounts service help are available weekdays 8 am to 6 pm and Saturdays (for sales only) from 8 am to 4 pm
Tech support is available weekdays from 8 am to 8 pm, weekends from 8 am to 5 pm, and public holidays from 8 am to 4 pm
Customers can also send Skymesh snail mail to the following address:
SkyMesh Pty Ltd
PO Box 255
Fortitude Valley QLD 4006
Pay a Skymesh bill
Skymesh processes bill payments through direct debit. Customers can change their direct debit account details by filling out and mailing or emailing a Direct Debit Authority form available online.
As a customer, you can also check your billing details and billing cycle, as well as broadband usage, by going online to My Skymesh.
Customer reviews of Skymesh
Online customer reviews of Skymesh are generally positive.
 Customers like the services provided to rural communities and cite minimal dropouts as well as relatively reliable speeds for regional service, as reasons they are happy with Skymesh, in addition to friendly customer service.
 However, a few customers wish Skymesh offered bigger data allowances for satellite customers and some customers say that their connections are quite slow and the satellites have difficulty connecting to the NBN dish on their house.
Click below to find a better deal for your home!