Moose Mobile recently made the switch from refurbished phone retailer to selling mobile and data phone plans. With a wide variety of big-data, low-cost plans, and high customer service ratings, Moose Mobile offers something for everyone. Is Moose Mobile your new favourite mobile phone provider in Australia? Find out more by reading below. 
Overview of Moose Mobile
Moose Mobile originally started as a refurbished phone retailer, before switching over to offering high-data, low-cost SIM-only mobile phone and data plans. Since 2017, however, it has sold mobile phone plans on the Optus Network.
Moose Mobile Network Coverage
Moose Mobile, an MVNO, operates on the full Optus network. The Optus network covers over 98% of the Australian population, with the majority of the coverage focused along the southern coast of Australia.
Australians in most major cities will have 3G and 4G coverage (including 4G plus) and can expect increased 4G coverage over the next six months.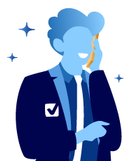 Do you need a new Broadband Plan?
Click below to find a deal for you!
Moose Mobile Offers
Moose Mobile offers SIM-only mobile and data-only plans, both available in a variety of price points and data allowances to suit every type of mobile users need.
SIM-Only Mobile Plans
Moose Mobile offers a number of post-paid, SIM-only mobile plans on either a month-to-month or 12-month contract:
Moose Mobile month-to-month plans start at $8.80 / month for 1GB of data, up to $49 / month for 40GB of data 
12-month contract plans start at $9.80 / month for 1GB of data, up to $49 / month for 80GB of data.
All Moose Mobile plans come with unlimited SMS and MMS messaging, unlimited voicemail, as well as unlimited calls to Aussie mobile and landlines, 13/1300, and 1800 numbers (except on month-to-month 1GB plan: 200 call minutes included). Higher GB plans also come with additional international credit.
Mobile Broadband with Moose Mobile
Moose Mobile data-only SIM cards are available with either month-to-month contracts or 12-month contracts:
Month-to-month contracts start at $12 / month for 1.5GB of data, up to $74 / month for 250GB of data.
12-month contracts start at $15 / month for 7GB of data, up to $66 / month for 250GB of data.
These SIM cards work with any mobile broadband-enabled devices including tablets or dongles, however, a device might need to be unlocked if it is locked to a different network.
In addition to data-only plans, Moose Mobile also has two available wifi-enabled dongles; a USB dongle for one device for $39 or a Wifi dongle for up to four users for $79.
How To Purchase and Activate a Moose Mobile SIM Card
Customers can purchase a Moose Mobile SIM card online. While SIM Cards are available for free delivery anywhere in Australia in 3-5 days, customers can also choose Express Post 1-2 day delivery for $15.
When signing up, customers will need to include an email address and password which will become the login information needed to activate the SIM card online.
Once you receive your SIM card through Moose Mobile, you can activate it online using the email and password used to purchase the SIM card. Activations done between 9 am and 5 pm Monday to Saturday should be completed in one to four hours, while activations requested outside of these available hours will start at 9 am the next business day.
Customers activating a mobile SIM card can choose to keep their number or switch to a new one.
Recharge Your Moose Mobile Plan
When signing up to Moose Mobile you will be required to make your first payment by credit card, which will be used for any subsequent bill payments through direct debit. If you wish to pay your account by BPAY or Australia Post, you will need to contact Moose Mobile to cancel your direct debit information.
How To Cancel a Moose Mobile Plan
Customers can cancel their service by calling Moose Mobile customer service at (07) 3193 9400. If you want to transfer your number to a new mobile provider, you will need to sign up for the new service first as your number is lost once cancelled.
After transferring your number, your account will be closed automatically and a final bill from Moose Mobile will be sent.
12-Month ContractIf you decide to cancel your 12-month contract before the term is finished, you will need to pay out the remainder of your service as per the critical information summary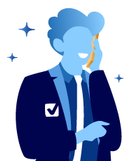 Need to help finding a better broadband plan?
Yomojo has fast home broadband with no installation! Online in Minutes!
Contact Moose Mobile Customer Service
Moose Mobile customer service is available weekdays 9 am to 8 pm, and Saturdays 10 am to 6 pm. Customers can contact Moose Mobile customer service by calling (07) 3193 9400 or emailing admin@moosemobile.com.au
In addition, Moose Mobile's postal address is:
Moose Mobile, PO BOX 464, Fortitude Valley QLD 4006
Reviews of Moose Mobile
Reviews of Moose Mobile are overwhelmingly positive across the board.
Customers cite not only good service with minimal dropouts and good coverage but also ease of porting existing numbers to the new service and reliable customer service.
Some customers, however, have experienced issues when it comes to excess data charges, and problems receiving their SIM card through the post.
Click below to find a better deal for your home!