Coles Prepaid (also known as Coles Mobile), the telecommunications branch of Coles Supermarkets in Australia, has offered prepaid mobile phone options since 2015. For those who regularly go shopping at Coles Supermarkets, Coles Prepaid mobile options might be the convenient choice for network services. Is Coles Prepaid a good choice for you? Find out more by reading below or find your new Australia telecom provider with Selectra.
Coles Prepaid plans
Coles Mobile offers three prepaid plans on the Optus Network, which covers 98% of the population including all major cities across Australia. Coles Prepaid plans come with unlimited standard national talk and text, as well as unlimited standard international calls and text to 15 selected countries, and you can rollover up to 50GB of unused data when you recharge before the expiry period.
 
Data
15GB
60GB
120GB
Expiry period
30 days
365 days
365 days
Cost
$20
$120
$120 for the first 365 days
Ongoing recharge: $150
If you run out of data on your Coles Prepaid SIM card, you can choose to purchase extra data for a small additional fee.
500MB extra data for $5 with a 7 day expiry
3GB extra data for $15 with a 30 day expiry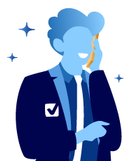 Do you need a new Broadband Plan?
Click below to find a deal for you!
Coles mobile phones
In addition to Coles Prepaid SIM cards, Coles also offers prepaid phones for either the Telstra or Optus network. While Coles mobile phones cannot be purchased online, you can find them available at Coles Supermarkets across the country.
Interested in a prepaid Coles mobile phone?It's important to note that Coles mobile phones are available for either the Telstra or Optus network, and are locked to only that network. If you purchase a Telstra phone you can only use the Telstra network, and if you purchase an Optus phone through Coles you can only use the Optus network.
Coles Prepaid recharge, activation, and how to purchase a Coles SIM card
Customers can purchase a Coles Prepaid SIM card at any Coles Supermarket or Coles Express. Once purchased, customers can activate their SIM card, and choose their prepaid plan, online. When activating a SIM card, customers will need at least one valid form of identification which can include a credit card.
To recharge your Coles mobile, go online and enter your prepaid service number. Customers can recharge their prepaid service with a credit card or PayPal, purchase a voucher in-store, or set up AutoRecharge.
Coles contact & Coles customer service
Whiles Coles Supermarkets has multiple phone numbers available for customers to call, for information directly relating to Coles Prepaid services, customers can dial 1300 644 741.
This number can be used to contact Coles customer service for all prepaid phone questions and comments including information about international roaming, any problems relating to prepaid recharge vouchers, or to reset a voicemail PIN.
Coles Prepaid also provides a dedicated number for complaints you might have with your Coles mobile service. If you're dissastisfied with your Coles service, you can call 1300 555 002 to attempt to have your complaint resolved.
If you want to know your Coles Prepaid balance, text either 'BAL' or 'BALANCE' to 9999 or call 555 from your Coles Prepaid phone, and follow the prompts. In addition, Coles Prepaid will send alerts to your phone for the following reasons:
If you have less than 100MB, then less than 40MB of your included data allowance and Extra Data
If you have less than $3 and $1 Extras Credit
If you have less than 30 mins and then less than 5 mins of your included standard international call minutes left
Flybuys and Coles mobile phones
Flybuys are Australia's most popular rewards program, and members can collect points at any Coles Supermarket by scanning the back of their Coles credit card. Flybuys points never expire, as long as you collect or redeem them at least once per year, and can be used for a number of different purchases, including topping up and recharging your Coles prepaid mobile phone. By redeeming 500 flybuys points, you'll be able to receive $2.50 off your Coles prepaid mobile recharge.
Flybuys contactFlybuys rewards members can contact flybuys rewards customer service by calling the flybuys phone number 13 11 16 between 9am and 7pmAET Monday to Friday
Coles mobile reviews
Customers of Coles prepaid mobile give the MVNO 2.1 out of 5 stars on ProductReview, with 49 one-star reviews and only 14 five-star reviews. While many customer reviews of Coles Prepaid cite absolutely no issues with their service, some customers say they've come across difficulty activating their SIM card or porting their old number to the Coles Prepaid service. When facing issues, customers have also noted it can be difficult to get in touch with customer service and get the issue resolved.
Click below to find a better deal for your home!