Belong, a low-cost subsidiary of Telstra, offers simple NBN broadband services and month-to-month mobile phone plans to customers across Australia. Continue reading for more information about what Belong has to offer or read about all of Australia's broadband and mobile providers to find the best plan for you.
Who owns Belong?
Belong, launched by Telstra in 2013, is a low-cost broadband and mobile service provider in Australia. Originally started to provide low-cost broadband options, Belong expanded in 2017 to include no-contract, high-data mobile services.
Belong is an MVNO under the Telstra network. Under Telstra, Belong reaches 98% of the Australian population with their network coverage, which extends across the majority of major cities in Australia, and the regional areas surrounding them.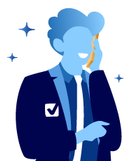 Looking for a new internet plan?
Find the right deal for you!
Belong mobile plans
Belong mobile recently reduced their offers for a more simple, streamlined, service. Now, Belong has two low-cost, month-to-month, SIM-only, mobile phone plans. With Belong prepaid mobile phone plans, customers can bring their own unlocked mobile device and choose between 10GB of data per month or 40GB of data per month, and get:
Unlimited calls and text to standard national numbers
3G and 4G coverage through Telstra
No lock-in contract and no cancellation fees
Unlimited data banking and data rollover
Free SIM, only pay when you activate
Unlimited international calls and texts to 30 countries for an additional $5 per month
Belong prepaid mobile phone plans
$25 / month
$35 / month
$40 / month
20GB / month
40GB / month
Available until 30 June 2021
80GB / month
Belong NBN plans
Belong lets customers build their own NBN broadband plan. Customers can choose their preferred download speed (30Mbps, 40Mbps, or 80Mpbs) and whether they want to pay month-to-month or sign up for a 12-month contract. All Belong NBN plans have unlimited data, free standard activation, and come with a wifi modem. If you choose a month-to-month NBN plan, your wifi modem is $60, but if you sign up for a 12-month contact, your modem is free.
Belong broadband plans
 
12-month contract
Month-to-month
Starter
(30Mbps download)
$55 / month
$60 / month
Standard Plus
(40Mbps download)
$65 / month
$70 / month
Premium
(80Mbps download)
N / A
(Month-to-month only)
$95 / month
Belong ADSL broadband Belong no longer offers ADSL or ADSL2+ broadband services. If you already have Belong ADSL your service will not change until NBN is available to you, otherwise you cannot subscribe to a new Belong ADSL plan.
Belong customer service and my Belong account
Belong has recently done away with regular call centers, meaning customers can now contact Belong customer service online or find the answer to their questions using Belong support articles. If you're unable to find the answer through Belong's support pages you can send Belong customer service through their online messaging service.
With your Belong account, you can manage and update most of your services. This includes:
Make a payment
Update your personal details
Organize your move
Check for network updates
Track your data usage
Track your broadband order
Find support with Belong customer service
How to sign up to Belong broadband or mobile
Customers looking to sign up with Belong can do so online. When signing up for Belong broadband service, you will need to provide an address to see if NBN or ADSL is available in your area.
Customers who are interested in Belong mobile can request a SIM card to be sent to their house. Once the SIM card has been delivered, you can activate your SIM card online.
When signing up for any prepaid phone plan in Australia, you will need to provide identification prior to activation. Depending on the number of other prepaid phones you have, more steps may need to be taken in order to activate your phone. For more information about Australia's prepaid phone laws, visit the ACMA website.
How to activate and recharge your Belong SIM card
Activating and recharging your Belong SIM card is easy. You can request your free Belong SIM card online, and get it sent straight to your door. When you request a SIM card you will also be able to set up your Belong account. Once your SIM card arrives, all you need to do is sign into your Belong account and activate your SIM card. When you need to recharge your SIM, you can also do so through your account.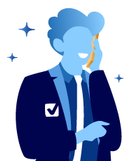 Need to help finding a better broadband plan?
Yomojo has fast home broadband with no installation! Online in Minutes!
How to move with Belong broadband
Belong broadband customers who are moving house can arrange to move with Belong online. Simply sign in to your Belong online account, enter your new address under "Move Service" as well as your move-in date, and wait for the activation text. New customers who want to sign up with Belong in their new house simply need to sign-up online and put their new address into the form.
How to cancel a Belong service
Customers who wish to cancel their Belong broadband account can do online through their Belong Account. Customers on a 12-month contract may have an early termination fee that will need to be paid in full prior to cancellation. If you are switching to a new broadband service, your new provider might arrange the cancellation for you.
Belong reviews
Customers across the web generally give Belong poor customer reviews. Customers on both TrustPilot and Product Review give Belong broadband and mobile services 1.6 out of 5 stars, with over 3,000 total reviews. In general, customers cite frustration when trying to contact Belong customer service, as they no longer have a dedicated phone number, nor live chat feature. In addition, say that there are often delays with getting their broadband setup with Belong, and often don't get notified as to why.
Click below to find a better deal for your home!