Solar Rebate NSW: List of Government Solar Rebates - 2022
New South Wales offers several government solar rebates for homeowners. If you are looking to transition to renewable energy and are interested in purchasing solar PV or a solar battery for your home in New South Wales, keep reading below to discover what NSW solar rebates are available to you.
---
Australian Federal Government Solar Rebate 2022
If you install a solar PV system in Australia, you automatically qualify to receive a government solar rebate that can reduce the total cost of your system by around 33%.
The Australian federal government solar rebate is called the Small Scale Renewable Energy Scheme.
The Small Scale Renewable Energy Scheme works as follows:
Energy providers selling renewable energy are required to have proof that the energy they sell is renewable. Therefore, they back up their energy with certificates of authenticity called STCs.
Households or businesses with solar panels are allowed to sell STCs, or small-scale technology certificates, to energy companies for the energy their solar panels generate. This allows you to recoup some of the cost of your initial investment.
In 2022, you can sell your STCs for around $39 per certificate. This means that if you have a 5 kw solar PV system, you can expect to make $2,420 to offset the cost of your solar panels.
To apply for the Australian Government Solar Rebate simply ask your solar panel installer to handle the application for you.
Check to see how many STC's your solar system will generate at the following link: STC Calculator
The number of STCs you may be awarded for your solar PV system in New South Wales depends on a number of different factors including:
The size of the solar PV system
What STC zone you live in (the sunnier the zone, the more STCs you receive)
The installation date of your system
How Much Are STC's Worth?As of February 2022, the current STC price is around $39 / certificate. You can check the current price for STC's here.
The STC scheme is set to be phased out gradually by 2030, so the sooner you register the longer your benefit period will be.
Keep in mind that the STC rebate can also be combined with other NSW state government solar rebates. See more info on this below.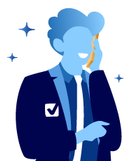 Need Help Switching Electricity or Gas Provider?
Selectra can help! Speak to an agent or get an online below!
State Government Solar Rebate NSW
There are 3 state-backed solar power rebates in NSW:
You can click on the links above to jump ahead or read on as we explain all 3 in detail below.
1– Empowering Homes Program Solar Rebate
The Empowering Homes Program is a pilot scheme for NSW residents and offers interest-free loans to buy solar-battery systems for energy storage.
As solar panels are constantly producing energy even if you aren't using it, a battery system allows you to store any extra energy you generate for later use.
If you live within these postcodes in New South Wales, you could be eligible for the Empowering Homes Program and receive one of the following:
A $14,000 loan covering a combined solar panel and battery system to be repaid interest-free over a range of terms up to 8 years
A $9,000 loan covering a battery retrofitted on an existing solar panel system to be repaid interest-free over a range of terms up to 10 years
You will also get an extended 10-year warranty on your PV system components once installed.
The Empowering Homes grant does not pay for you to purchase only solar panels. You must purchase a battery system to receive this rebate.
Who is eligible for the Empowering Homes Program?
To qualify for the NSW Empowering Homes Program, you need to live in one of the listed and eligible postcodes mentioned above:
You cannot have a household income of more than $180,000 per year
You must own and live in your grid-connected home, and have the authority to install the system
You must satisfy the loan criteria
Before you apply for the home battery loan, you need to decide if a solar battery is the right investment for your household as battery storage is not right for everyone.
You're more likely to benefit from all that solar battery storage has to offer if you:
Have a higher-than-average annual electricity consumption (more than 6,000kWh/year)
Use most of your electricity in the mornings and evenings
Are on, or will switch to, a time-of-use tariff with your electricity retailer
Are already doing other energy-saving measures
How to apply for the Empowering Homes NSW solar rebate loan
To apply for your interest-free NSW solar rebate loan, simply:
Contact several solar suppliers from the list of Clean Energy Council accredited installers
Receive and review the quotes offered to you by each installer
Go to the Accept Your Quote portal, enter details of your quote follow the instructions to accept it.
Upon approval of the loan, the solar supplier you chose will contact you to arrange the installation of your new solar battery.
There are many ways to reduce your energy consumption and lower your energy bill. Consider tracking your usage with a smart meter!
2– Low-income Households Solar Rebate NSW
The next government solar rebate in NSW is called the Solar for Low-income Households trial scheme.
This is a solar panel rebate in NSW and provides eligible households with a free solar PV system of up to 3kWh that could end up saving households up to $600 per year, as stated by the NSW government.
If you currently receive the Low Income Household rebate, you have the opportunity to forego that rebate for 10 years, in exchange for the low-income solar panel rebate.
Who is Eligible for Solar for the Low-income Households Rebate:
Only homes within one of the trial regions are currently eligible to apply for the low-income NSW solar rebate.
To qualify for the Solar for Low-income Households rebate you must:
Currently be receiving the Low Income Household Rebate and agree to not receive the rebate for ten years
Hold a valid Pensioner Concession Card or DVA Gold Card
Own your home and not already have solar
Live in: Central Coast, North Coast, Sydney--South, Illawarra--Shoalhaven, or South Coast
Got an issue with your supplier?The energy ombudsman can help you get your dispute settled.
How to Apply for the Solar Rebate for Low-income Households
You can apply for the Solar for Low-income Households rebate through the NSW Government Energy Saver website and follow the on-page instructions.
You will be asked to submit the following documents when you apply for your low-income solar grant:
A Council rates notice or other proof to confirm that you own your home
A recent electricity bill as proof you're receiving the Low Income Household Rebate
A copy of your Pensioner Concession Card or Department of Veterans' Affairs Gold card
Once you're approved, you'll be notified by email and your details will be sent to the approved solar installer in your area.
Your solar installer will contact you to arrange the date of your installation, which will be installed along with training on how to best benefit from your new solar PV system.
3– Solar Feed-in Tariff NSW
Lastly, Solar feed-in tariffs (FIT) are another form of solar rebate in NSW.
Solar feed-in tariffs allow you to send excess solar energy that you generate back to the energy grid in exchange for money.
Most energy suppliers in Australia offer some form of a solar feed-in tariff, however, the amount of money you can receive from your solar feed-in tariff differs depending on your energy provider.
Some energy providers don't offer any feed-in tariffs, while others, such as Origin Energy Solar Boost Plus, offer up to 20c/kWh or more if you purchase your solar panels through them. In general, you will find solar feed-in-tariffs between 7c/kWh - 18c/kWh, depending on the energy provider.
To see a full list of feed-in tariffs by provider, you can check out our complete guide to feed-in tariffs in Australia.
When choosing an energy plan with a solar FiT, it's also important to remember that bigger tariffs are usually offset by lower discounts off the reference price. A 20c/kWh feed-in-tariff might only come with a 5% discount, while a plan with 8c/kWh feed-in-tariff might come with a 20% discount off the reference price.
As a general rule, it's better to choose a plan with a bigger feed-in tariff if you do not have a battery, and your system is over 5kW. Whereas with a smaller system with a battery, choosing the bigger discount but smaller FiT will probably get you more savings overall.
As prices can differ significantly, we always recommend comparing prices to find the cheapest electricity plan for you. Sometimes it can pay to switch companies to get a better deal, and this is especially true with feed-in tariffs.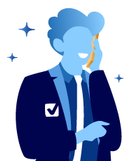 Need Energy Advice?
Our experts are avialable to help you free of charge:
Best Solar Feed-in Tariff NSW
It's always a challenge to say which tariff is best as everyone's individual needs are different.
You may be looking for a big discount off the reference price, or you may prefer a higher rate for exporting.
Therefore, below we have made a list of some of the most popular, and perhaps, best solar feed-in tariffs in NSW:
Solar Feed-in Tariff NSW 2021
 
Solar FiT
Discount off the reference price
Estimated annual cost (excluding FiT credits)
Momentum Energy
Solar Step-Up
13.5c/kWh
7% discount
$1,366 / year
Red Energy
Red Solar Saver
First 5kWh: 18c/kWh
After: 8.5c/kWh
No discount
$1,460 / year
AGL
Solar Savers
17c/kWh
No discount
$1,462 / year
Origin Energy
Solar Boost Plus*
22c/kWh
No discount
$1,462 / year
ReAmped
Solar
First 5kWh: 21c/kWh
After: 5c/kWh
No discount
$1,462 / year
*Solar Boost Plus is only available to customers who purchase their solar PV systems through Origin Energy. Rates valid for postcode 2000 within Ausgrid distribution network on a single-rate tariff. Estimated annual cost based on average usage of 3,900kWh/year. Valid June 2021.
If you are unsure of where to look for the best offer for your solar panels, feel free to contact one of our representatives to compare more energy plans and learn about switching energy providers today.
Cost of Solar Panels NSW
Solar panels are expensive and typically cost between $3,400 and $7,700 depending on the size.
However, New South Wales has cheaper solar PV systems than the national average thanks to a booming trend in Small-scale solar installations and decreasing costs.
Below, you will find estimated costs of solar panels in NSW for different sizes of panels.
Cost of Solar Panels NSW 2021

| Solar PV size | 3kWh | 4kWh | 5kWh | 6kWh | 7kWh | 10kWh |
| --- | --- | --- | --- | --- | --- | --- |
| Average cost in NSW | $3,420 | $3,900 | $4,360 | $4,950 | $5,860 | $7,680 |
| National average cost | $4,000 | $4,620 | $5,090 | $5,740 | $6,770 | $9,260 |
Source: Solar Choice Residential Solar PV Price Index. Keep in mind your costs can vary depending on factors such as the type of system, size of the system, your location, and your installer. It's best to get multiple quotes from different solar installers before making a final decision.