Solar Rebate QLD | Discounts, Feed-in Tariffs & Cost

Queensland receives more sunshine hours than other parts of Australia which means it's the optimal location for investing in solar panels. Solar PV systems in Queensland also produce more solar energy than systems in other states which means the QLD solar rebate is higher than in other places in Australia. Read on to discover more about investing in solar power in Queensland, your options for QLD government solar rebates and how to save money through a solar feed-in tariff.
---
Quick Summary:
There are no QLD solar rebates offered by the state government.
However, The Australian government offers a solar rebate called the STC scheme. (see more)
There are also solar feed-in tariffs that are similar to solar rebates in QLD. (see more)
How Much Does Solar Cost in Queensland?
Solar tends to cost a bit less in Queensland than in other areas of Australia.
Depending on the size and wattage of your solar PV system, it can cost $3800 - $8,500 to buy and install solar panels in Queensland.
Here is a table showing the average cost of Solar Panels in QLD as of March 2022:
Average Cost of Solar PV Systems in Queensland

| Solar PV System Size | Average Solar Cost in QLD | Cost in QLD vs National Avg. |
| --- | --- | --- |
| 3kW | $3,860 | 5% cheaper |
| 4kW | $4,400 | 6% cheaper |
| 5kW | $4,820 | 8% cheaper |
| 6kW | $5,090 | 14% cheaper |
| 7kW | $6,690 | 2% cheaper |
| 10kW | $8,500 | 11% cheaper |
Source: Solar Choice Solar PV costs, March 2022
Let's see an example in Brisbane:
How much does a 5kwh solar system cost in Brisbane?In a real-world scenario, a good quality 5kW solar system will cost you about $8,7195 including installation. With an STC grant, you will receive a solar rebate of around $3,628. This leaves the total cost for your solar PV system at $5,091 with installation and GST included.
Is There a Solar Rebate in QLD? (STC Rebate)
There used to be several rebates for solar in QLD, such as the solar bonus scheme, but the Queensland government has recently ended all state-sponsored QLD solar rebates.
Currently, the only solar rebate available for residents of Queensland is the Small-scale Technology Certificates (STCs) program offered by the Australian government.
On a similar note, there are solar feed-in Tariffs in QLD which can also help reduce the cost of installing solar panels. More on that below.
See Also: Other Current QLD Electricity & Gas Rebates.
What is the Small-scale Technology Certificates (STCs) Program?
The Small-scale Renewable Energy Scheme is a solar rebate in QLD offered by the Australian government.
The STC program can reduce the total cost of your solar panel system by between 30-40%. Depending on the initial price, you could save anywhere from $1,500 to $4,000 off the total cost of a 5kW solar panel system.
How Does the STC Program Work?
The STC program works by issuing small-scale technology certificates (STC) to owners of solar PV systems at the time of purchase. STCs represent the total amount of electricity a solar PV system would generate over its lifetime, offsetting what would otherwise be drawn from the grid.
Depending on how much renewable energy your solar panels are able to generate, you will receive more or less STCs which act as a solar panel rebate.
By law, big energy companies must back up the "green energy" they sell with STC certificates to prove their energy is actually green.
Therefore, you can sell your STCs to energy companies on an open market for around $40 per certificate, and this money can be used as a solar rebate and put toward reducing the cost of your solar PV system.
If you don't like the idea of having to deal with selling your STCs, you can assign the STCs to your solar panel installer who can sell them for you. In return, they'll give you an immediate upfront discount on your solar panels.
Keep in mind your installer must be accredited and approved by the Clean Energy Council for you to be eligible for this rebate.
For more information, visit our detailed guide on the STC solar rebate program.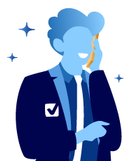 Need Help Switching Electricity or Gas Provider?
Selectra can help! See exclusive offers from OVO Energy below!
Solar Feed-in Tariff QLD Rates
Although there aren't many options for government solar rebates in Queensland you can save money on your solar system by opting for a feed-in tariff. You can combine an STC grant and a feed-in tariff to pay off the cost of your PV system even quicker.
A solar feed-in tariff is a type of electricity plan offered by most Australian energy companies where any excess energy you generate from your solar panels is sent back into the grid in exchange for payments from the energy provider.
Feed-in tariffs in Queensland range from offering 0c/kWh - 18c/kWh.
The amount you can receive from Solar feed-in tariffs in Queenland varies greatly and depends on your region and provider
Feed-in tariffs in Regional Queensland:In regional Queensland, there is a mandatory minimum feed-in tariff rate set by the government at 6.583 c/kWh.
Feed-in tariffs in South East Queensland:In South East Queensland, feed-in tariff rates depend on your electricity retailer as there is no minimum feed-in tariff rate for this area.
Here's a list of solar feed-in tariff rates from some of the top energy providers in QLD:
Source: Energy Made Easy Website
Not sure which one to choose?
While it may seem like a "no brainer" to choose the highest paying feed-in tariff, it's not always worth it.
Typically energy companies offer higher solar feed-in tariff rates in exchange for a lower discount off the reference price on their energy plans.
Therefore, you will need to judge whether it's in your interest to choose a plan with a higher discount off the reference price or to choose a high feed-in tariff rate.
Here is a table that can help you understand which option is right for you:
Choosing a Higher FiT vs Bigger Discount
Choose a Higher FiT if:
Choose a Bigger Reference Price Discount if:

You have a 5kW system or higher
You use less energy than you generate
If you don't meet the criteria for your energy plan's conditional discounts

You have a smaller solar PV system that's under 5kW
You use all or more than the energy you generate
You own a solar storage battery
Solar Energy Plans & Providers in Queensland
Here is a list of popular solar plans in Queensland:
QLD Solar Plans & Providers
Company
Plan
Discount
Feed-in Tariff
Estimated Bill
(discounts included)
Origin Energy
Solar Lite
-22% off reference price
2c/kWh
$1,135 per year
Nectr Energy
100% Clean Solar
-18% off reference price
3.58c/kWh
$1,142 per year
Alinta Energy
Home Deal Solar
-17% off reference price
8c/kWh
$1,214 per year
ReAmped Energy
Solar
-2% off reference price
6c/kWh
$1,429 per year
AGL Energy
Solar Savers
Same as reference price
12c/kWh
$1,455 per year
Momentum Energy
Solar Step-up
Same as reference price
10c/kWh
$1,455 per year
*Figures are for illustrative purposes only and don't compare all products, providers, plan features, offers, or rates. Products are compared like-for-like and any distinctions between products are clearly marked. Not all offers may be available in all locations or distribution networks. Energy Rates based on electricity distributor for Brisbane (4000). Calculations are based on the reference price for this area. Any offers or estimated costs compared are for example purposes only and may change based on your individual circumstances or habits. Offers and availability are subject to change. Read more about Basic Plan Information here. Valid March 2022.
See important information close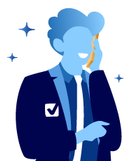 Need Energy Advice?
Read our full set of energy guides for advice on providers and plans.
Red Energy
Red Energy also offers a high feed-in tariff. However, it's only for the first 5kWh of energy that you export. Still, it's worth mentioning.
The two Red Energy plans with a high solar feed-in tariff are:
Red Energy Living Energy Save
Red Energy Qantas Red Saver
Both plans offer the same rates, discounts, and solar feed-in-tariff, but Qantas members will earn an additional 10,000 bonus Qantas points when signing up for an electricity plan, plus an additional 2 points for every $1 on their energy bill when it's paid on time.
Here are the plans in more detail:
Red Energy Solar Plans
Category
Red Energy Living Energy Saver
Red Energy Qantas Red Saver
Discount off the reference price
11% discount
11% discount
Solar feed-in-tariff
First 5kWh: 11.5c / kWh
Remaining export: 5c / kWh
First 5kWh: 11.5c / kWh
Remaining export: 5c / kWh
Daily supply charge
93.50c / day
93.50c / day
Usage rates
20.88c / kWh
20.88c / kWh
Estimated Bill
(discounts included)
$1,302 per year
$1,302 per year
*Source: Red Energy plans and rates. Rates based on postcode 4000 within Energex distribution zone for a single-rate tariff. Rates subject to change and may vary based on distributor. Valid March 2022.
For more information on QLD rebates or to resolve a dispute, you can contact the Queensland Ombudsman.
Click below to find a better deal for your home!