The Distributed Energy Resources Register (DER)

As the price of solar panels and other small-scale energy generators drop, more and more energy consumers are switching to distributed energy resource (DER) systems. In order to better monitor and understand these systems, the Australian Energy Market Operator (AEMO) has implemented the DER Register to assist with the planning, operation, and management of the national power grid and distribution networks. This register is a first in Australia and the world, so for more information about DER systems and assets, and what this register means for the future of Australian energy, continue reading below.
---
What is the Distributed Energy Resources Register?
In 2018, the Australian Energy Market Commission (AEMC) amended the National Electricity Rules to allow the AEMO to establish the Distributed Energy Resources Register (DER Register). The DER Register will be a database of all DER assets within the National Electricity Network.
What are Distributed Energy Resources?
Distributed energy resources (DER) are small-scale, decentralized private energy generation systems that serve private homes, businesses, or communities in all parts of Australia.
The best example of this is a home solar panel system that generates renewable energy for a home and is separate from the energy generated by the main grid.
DER registers energy generators (such as solar panels) as well as energy storage devices, inverters, and vehicle-to-grid electric vehicle technology.
DER, or small scale private energy generators, are often connected to a national energy grid and work as a two-way system by providing energy to the private home, business, or community they serve and sending energy back into the grid to reduce pressure on the grid during peak times. DER's use smart meters to accurately track all energy generated and consumed.
Small scale private energy generators come with a range of benefits, including lower energy costs, moving off-grid, and on some occasions also selling excess power back to it. In addition, many DER assets rely on renewable resources such as wind, solar, or hydro, which reduces the amount of non-renewable energy produced at a national level.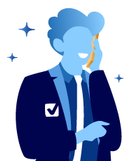 Need Help Switching Electricity or Gas Provider?
Selectra can help! Speak to an agent or get an online below!
Why does the Distributed Energy Resources Register matter?
The DER Register is expected to assist the NEM in a variety of ways.
By collecting all DER data, the AEMO will be able to predict, plan, and operate the national grid more effectively.
By aggregating all the data now, future advancements in DER (such as micro-grids, community-based energy, and virtual power plants) will be easier to implement. By creating this register, DER visibility to the general public will also increase, hopefully leading to more small-scale energy in the future.
In a perfect future with the adoption of more distributed energy resource, the price of electricity could see a drop as it costs less to acquire.
High Energy bills? 
​​​​​​​Learn how to deal with rising energy prices in Australia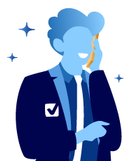 Need Energy Advice?
Our experts are avialable to help you free of charge:
How does the Distributed Energy Resources Register work?
Starting in February 2020, the AEMO began to collect data of new DER assets, within 20 days of a system's commission or activation.
This became a combined effort between consumers, installers, network service providers (NSPs), and the AEMO.
Applications for the DER Register vary between energy distributors but, in general, this should not affect the energy consumer much more than answering a few more questions when requesting a DER system, and allowing their network service provider and the AEMO to have more information about the system.
All DER Register information will be subject to privacy laws.
What systems need to be registered?
The most common system to be registered will be solar PV systems and battery storage systems. However, the full list of systems to be recorded include:
Solar panels / Solar photovoltaics
Battery storage systems
Small wind turbines
Small hydro-electric turbines
Other renewable generating systems
Diesel or petrol generators (grid-connected)
Electric vehicles configured with vehicle-to-home / vehicle-to-grid technology
Exceptions Take note that LPG gas generators and networks are not eligible for the DER register.
How will the DER register affect me?
The DER Register should have no impact on the consumer, aside from allowing the AEMO access to data about the consumer's system.
Some information that might be asked of the consumer's system includes the location of the system, the make and model, battery capacity, and device settings. All data under the DER Register is subject to privacy laws, and no identifying data will be visible.
If you have questions about the DER or find yourself in a conflict with your energy supplier, the Australian Ombudsman service can assist you free of charge. Check out our complete guide to the energy ombudsman for more information.
Click below to find a better deal for your home!