Gas and Electricity Connections: Set Up Your Energy Account

Getting electricity and gas set up in your new residence, whether you're purchasing, renting, or building a new house, doesn't have to be complicated. It's best to get your energy supply sorted before you move though, so you're not left in the dark when you get there. Read about all the different scenarios for getting a new electricity or gas connection below so you can make sure you're not scrambling at the last minute and paying more for an urgent connection.
---
When do I need to arrange a gas or electricity connection?
Simply switching energy providers doesn't require a disconnection / reconnection as long as you're staying in the same house. However, if you're moving to a new place you'll need to arrange a disconnection at your previous address and a reconnection at your new address.
Your energy provider shouldn't charge a disconnection and reconnection fee. However energy distributors, who maintain the energy grid and supply lines, usually have a fee passed to you through your provider. You might also need a special meter reading, which can also come with a fee from your distributor. Depending on your meter type and distributor, and when you request the disconnection and reconnection, these fees could be as little at $1 or over $80.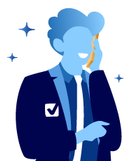 Need Help Switching Electricity or Gas Provider?
Selectra can help! Speak to an agent or get an online below!
New electricity and gas connections while moving house
If you're moving house, you might be able to take your current energy provider with you. However, just because you can, doesn't mean you shouldn't shop around and compare energy providers. If you haven't switched recently, you might be paying more than necessary for your electricity or gas, and moving home is the perfect time to switch.
Contact your current provider, and tell them your new address so they can send you a final bill and arrange a disconnection
Make a note of your meter at your previous address, so you can compare it to your final bill
Arrange your move-in date with your new provider so you have an energy supply when you move in
Make a note of your meter at your new address, so you can compare it to your first bill with your new provider
Moving into your first home
If you've never had to sign up for an electricity or gas plan, moving into your first home is the perfect opportunity for learning how to set up and manage an energy account. Whether it's a rental or a purchase, here are some things to make sure you're choosing the best plan for your new home.
When choosing an energy provider, make sure to:
Compare not only the discounts but also any additional benefits. Do you get credit off your energy bill every six months? Are the discounts conditional (such as pay on time or direct debit)? How much less is the plan, compared to the reference price?
Look at the benefit period. Are the benefits ongoing or for a fixed period of time?
See what your payment options are. Do you have flexible payment methods? Do you get an additional discount if you pay by direct debit?
Read the terms and conditions. Is there a contract? Any early termination fees?
Once you know when you're moving into your first home, it's best to arrange the connection immediately. Some providers offer same-day or next-day urgent connections (usually for a higher fee), but most require at least a few business days to have the technician come out and connect your energy supply. When moving house and registering a new energy account, selectra recommends asking who you should contact in the event of a power cut, as your distributor may have changed.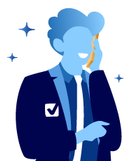 Need Energy Advice?
Our experts are avialable to help you free of charge:
Switching retailers & signing up to a new plan
Switching energy retailers, no matter if you're staying in your current address or moving to a new home, is a simple process.
Compare plans and providers to find the best deal for you. Do you want to go with one of the historic, large, energy providers or a smaller energy start-up? What sort of benefits do these plans provide? Are there any conditions?
Decide on the type of tariff. If you have a smart meter you might be able to choose an energy tariff that charges lower rates for energy used at different times of the day. If you have a standard meter, do you want to switch to a smart meter?
Make the switch. Most energy providers allow you to sign up to a new plan online, or over the phone. When signing up you'll need to provide the address of the connection, and valid identification for a credit check. 
Wait for your final meter read. Your previous energy provider will send you a final bill with your final meter read. You can request a special meter reading, or simply wait for your next scheduled one.
Pay your final bill from your previous provider, and start getting charged by your new provider.
Cooling off period
Australian law states that all new energy customers are entitled to a 10-business-day cooling-off period. This period starts from when you sign or agree to a new energy plan, during which time you can cancel your new plan without penalty, and lasts for 10-business days. During the cooling-off period, your previous energy retailer will probably get in touch with you, and try and offer you a better deal to stay with them. You can always switch back to your previous retailer, if they offer a better deal.
If you decide to cancel during your cooling off period, you may be contacted by the company to get you to switch again. Consider signing up to the do not call register.
Click below to find a better deal for your home!